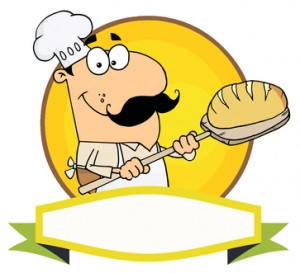 Kids retain more information than you think. It has often been said that we learn more in our first seven years of life than at any other point in our existences. So can your business take advantage of that? Do you sell products that cater to the needs of children? Everything from books to toys to clothing to food and more can be directed towards the youth of our generation. Are you taking advantage of their vivid memories?
One thing is for sure. Kids remember brand names by their logos. Easily identifiable representations of your brand are they way that you will get your business remembered. So it's important to have a snazzy logo, right? A lot more goes into a logo than simply the name of your business. In fact, when it comes to kids, you may not even need to include the business name in the logo.
Just look at McDonald's. That giant yellow "M" is all kids need to see in order to recall where they feel like eating. Known as the "Golden Arches", the McDonald's logo is one of the most recognized symbols in the world. Keep in mind that the fast food chain goes a lot further than most to promote to children. Complete with an array of characters including Ronald McDonald himself, it's no wonder the restaurant chain is so huge.
What about your logo screams "look at me"? What about it insists "remember me"? At MeloTel, we know a thing or two about designing business logos and we always keep in mind the audience that you're trying to reach. So does your business bear in the mind the interests and wants of today's children? You may be surprised to know just how important a little change in the symbol that represents your company can go.
Our Business Logo Design team offers a Cartoon Logo Design Package. We begin by providing two different concepts of a cartoon logo or character to represent your business. It's widely known that companies that advertise to children incorporate a character of some kind for kids to associate with. This is especially true for breakfast cereals. Between Toucan Sam, the Trix Rabbit and many others, cartoon characters and cereal are proven to go hand in hand.
The time frame for the initial concepts for your new cartoon characters is just three to five business days. That means that within a week, you'll be looking at fascinating new images that may just turn into the new image of your business. You're not obligated to go with the first drafts, however. The package involves two redraws and three revisions of those characters.
All images will be delivered to you via email in a variety of formats, or the specific format of your choice. If you're looking to promote your brand to kids, you simply can't go wrong with a cartoon character as part of your logo. This just may be the key to building your brand that you've been missing out on. Remember that it's not always what you sell, it's how you get the public to know that you sell it.
Kids not only retain information better than most adults. But they have about as much buying power as adults have. After all, kids require products and services as well. And the influence they have on their money-spending parents can go a long way in ensuring that some of that money comes to you. Contact MeloTel at 1-888-MELOTEL to discuss our Cartoon Logo Design Package today!