The Most Reliable & Trusted VOIP Service Provider
in Canada
What Is A Melo Web ChatBot?

A Melo ChatBot is a service, powered by rules and artificial intelligence, that your visitors can interact with on your site via a chat interface. They are used to provide your visitors with a better experience and to help you increase your website conversions. 
Awareness around ChatBots is starting to grow and we're seeing more and more platforms move to integrate ChatBot facilities.
The utilization of our ChatBots has certainly gained momentum in the last few years. Data from Google Trends shows over the last five years, search volume around "MeloBots" grew 19x as individuals and businesses began to realize their value.
"Bot experiences with more engaged audiences are getting 80-90% response rates. While even the least favorable experiences are in the 35-40% range"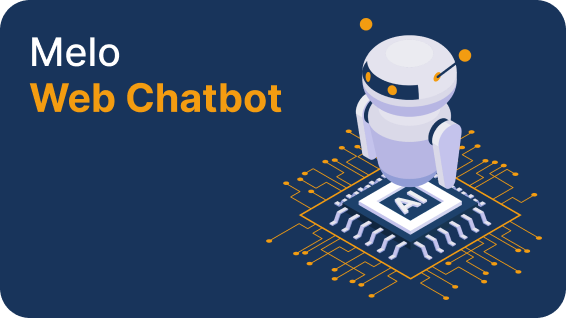 But the questions then become:

What types of business bots exist?
How do bots save time and create a better experience?
What do end users want to achieve when using these bots?
ChatBots Tools For Business

The Data Shows That You Need to Start Leveraging ChatBots to Streamline Customer Communications, Success and Sales.
Individuals are messaging ChatBots for many different reasons. However, the key things your customers want from ChatBots are:

To get a quick answer to questions
A more streamlined buying experience
To resolve a complaint or problem
To get a more detailed answer to a query
ChatBots are not just convenient for your consumers, they're also great for your business.

Qualify your website visitors and direct them to what they want
Increase your website conversions
Build a bigger email subscriber list
Collect valuable feedback data to improve visitor experience
Automate Your Business With ChatBots

One way to stay competitive in modern business is to automate as many of your processes as possible in order to:

Save Time & Money: By automating conversations that would otherwise require an employee to answer, organizations save time and money that can then be allocated to other efforts. A ChatBot can also be deployed for 24 hours a day, every day of the week, so your website is never offline.

Generate Leads & Revenue: ChatBots use direct messages used to qualify your visitors and direct them to where they want to be, to increase your chance of a conversion. For example, asking visitors just a few questions will help qualify if they are a hot prospect or not. If they are you can send them straight to your sales team or to a product you want them to buy! Alternatively, the ChatBot can take their contact details and automatically add them to your email subscriber list.

Guide Users to Better Outcomes: Not all visitors are hot prospect and many don't always know where to go to find the information they're interested in. In fact, some may not even know what it is they're interested in. Maybe they just heard your brand name in passing and decided to explore. By asking a series of qualifying questions, you can route visitors to the best place for them to find the information they want without 'selling' to them.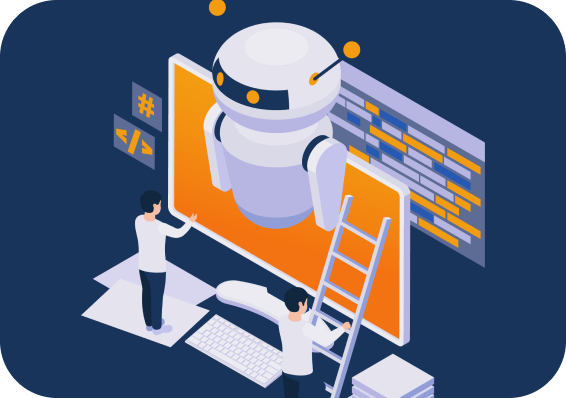 Facebook
Spotify
Starbucks
Staples
The Wall Street Journal
Pizza Hut
Amtrak
Disney
H&M
Mastercard
Our bot can explode the conversions on any site

Affiliate Review Sites
List-Building Pages
Sales Letters
eCommerce Websites
Local Business Sites
Webinar Registration Pages
Consultancy Websites
Freelance Websites
Our sophisticated Bot Code works with:
WordPress
ClickFunnels
Leadpages
Shopify
JVZoo
ClickBank
and hundreds of other programs.
Did You Know?
A staggering 85% of customer interactions won't be with a human!
CHATBOTS:
You might have heard about ChatBots on major news channels like CNN and Fox News.
Mark Zuckerberg revealed ChatBots will be the secret to Facebook's success over the next TEN YEARS.
Billion dollar companies like Amtrak are already using ChatBots to get ROIs of 800% or more.
By 2021, 50% of companies will spend more on Bots than on mobile apps.
By next year, the average person will have more chats with Bots than with their spouse!
The ONLY ChatBot built for Businesses of all sizes!
Objective 1: Decrease your visitor response time
Objective 2: Increase your conversions
Objective 3: Improve customer service
Objective 4: Reduce the cost of marketing
Objective 5: Increase your overall revenue
EffectiveChatBots can take a very long time to design, build, test and launch. We'll do that for you!
You DON'T need any human sales agents.
You DON'T need to know a thing about coding.
You ONLY need to add one line of code to your website.
What our customers have to say
Mithun Srinivas
2023-04-18
I've worked with Melotel for over four years now. They are a top-notch IT services company. John and his team are highly knowledgeable, responsive, and dedicated to providing exceptional customer service. They've helped me manage servers, communications, and IT issues with ease, and I've never had any complaints. 🙂 Highly recommended!!
Extreme happy with the work that was done!
Miko Kolodziej
2022-11-04
Great service and product. Highly recommended
Great company to work with, always there when you need help and the staff is super helpful and actually calls you back!!! Keep up the good work and the new services.
We are using Melotel for our business. Their services have been very convenient and effective for us and our customers! Their services are also very affordable! We recommend them to our friends and family for their businesses all the time 🙂
Michael Muzzin
2022-10-20
The team at Melotel continue to provide exceptional service and I am a proud customer. The team always goes above and beyond in a professional and expedited manner and I have referred many of my contacts to Melotel to take advantage of their great services for businesses. Keep it up Team Melotel!
The day we switched over to MeloTel is the day that our business improved in so many ways. Our productivity and sales increased immediately and we have never looked back. MeloTel's support staff are also incredible and are always available when we have a question or need help. If you want to improve your company and save money I strongly recommend MeloTel to any size business. Howard Roth Founder - Universal Lighting - Les Cedres, Quebec, Canada
John was absolutely amazing to deal with. Leading up to the project days he answered all questions and made the process seamless and simple . The end result was incredible and I am very pleased with the quality of the work, everything was on time and as promised. Would highly recommend this company. Thank you. Dave The Vue EventVenue and Clubhouse Eventspace