The Most Reliable & Trusted VOIP Service Provider
in Canada
WHITE LABEL
RESELLER
SERVICES

Provisioning Template Support for 100+ Devices
Melo offers programmed provisioning templates for more than 100 different phone types. Simplifying deployment and management.

Technical support for you and your customers
Everything you need to be a phone company. Phone numbers, long distance, international, 411 directory assistance, 611 support and 911 emergency services.

Massive Termination Footprint
We offer more than 8,500 rate centers including Canadian cities, the United States and International. We are constantly striving to improve our service and expand our footprint.

Build your business under your own brand
Powerful online management tools to order and manage services in real-time under your own logo deliver a consistent customer experience.

Fraud Detection
Our software continually runs an algorithm which processes and analyzes CDRs in near real-time looking for traffic pattern anomalies. When an anomaly is detected an alert is sent via email and/text message, giving our customers the ability to minimize the financial damage they incur.

Room To Grow, FAST!
We offer a business class Wholesale VoIP Network that is designed to provide high performance and scalability at a low unit cost.

Detailed Reporting CDR & Analytics
Our platform gives you and your customers an in depth overview of calling patterns with details graphs, charts and reporting.

Fortune 500 Resources
We offer the most comprehensive tools and resources available. We offer more features, functions and than any other company right at your fingertips.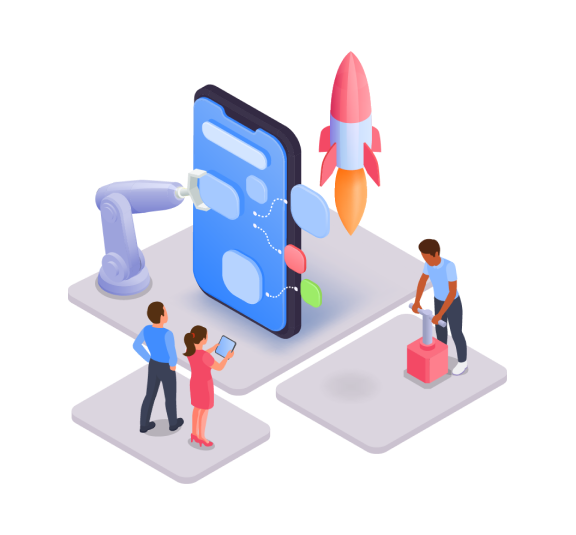 GETTING INTO THE PHONE BUSINES

MIGHT BE EASIER THAN YOU THINK 
If you already run your own level 1 support and billing operations, or even if you don't. Melo can help you expand your revenue streams without deploying or operating your own switching facilities and will provide you with everything you need to become a competitive VoIP phone company, under your own brand.
Melo is proud to offer White Label Reseller options to Canadian Service Providers so you can focus on the marketing, sales and billing of services under your own brand identity. We'll take care of the rest!
WHITE LABEL RESELLER PRICING
A MODEL BUILT TO ENCOURAGE GROWTH

| Feature | Gold | Silver | Bronze |
| --- | --- | --- | --- |
| Minimum Monthly Spend | $5,000 | $2,000 | $500 |
| Phone Terminal Extension | $4.99 | $5.99 | $6.99 |
| Call Queue | $4.99 | $5.99 | $6.99 |
| IVR Extension | $4.99 | $5.99 | $6.99 |
| Calling Card Extension | $4.99 | $5.99 | $6.99 |
| Toll Free DID | $4.99 | $5.99 | $6.99 |
| Local DID | $4.99 | $5.99 | $6.99 |
| DID Setup Fee | $0.00 | $1.00 | $1.99 |
| DID Cancellation Fee | $0.99 | $1.00 | $1.99 |
| DID Minimum Commitment | 30 days | 30 days | 30 days |
| Inventory Activation | 15minutes | 15minutes | 15minutes |
| Non-Inventory Activation | 2 hours | 2 hours | 2 hours |
| DID Porting Fee | $20 | $20 | $20 |
| DID Porting Delay | 5-7 days | 5-7 days | 5-7 days |
| DID Rejection Fee | $10 | $15 | $25 |
| Indivisible Call | 15/sec | 15/sec | 15/sec |
| Charging Interval | 15/sec | 15/sec | 15/sec |
| External Outgoing Calls | $0.019* | $0.020* | $0.021* |
| Incoming Calls to Toll Free | $0.020* | $0.025* | $0.030* |
| International Calling | Varies | Varies | Varies |
| Codec Priority | G711 | G711 | G711 |
| Simultaneous Call Limit | Unlimited* | Unlimited* | Unlimited* |
| 911 Subscription Fee | $1.99 | $1.99 | $1.99 |
| 911 Setup Fee | $1.99 | $1.99 | $1.99* |
| Unprovisioned or Non-Emergency 911 Fee | $95 | $95 | $95 |
| Call Recording Storage | $1.99/gig | $2.99/gig | $3.99/gig |
| SIClytics Users (First 5 Free) | $15 | $15 | $15 |
OPPORTUNITY CONSIDERATIONS
OPPORTUNITY IS KNOCKING… PICK UP THE PHONE
All pricing is in Canadian dollars (CAD)
All rates are subject to change with notice.
Applicable taxes will be added to the invoice based on your province.
Billing terms are Post-Paid and Due Upon Receipt (All charges for the month are calculated and then charged on first day of the next month to a major credit card.
You must agree to our Reseller Terms of Service Agreement.
* Rate can vary based on the location called or where a call is received from.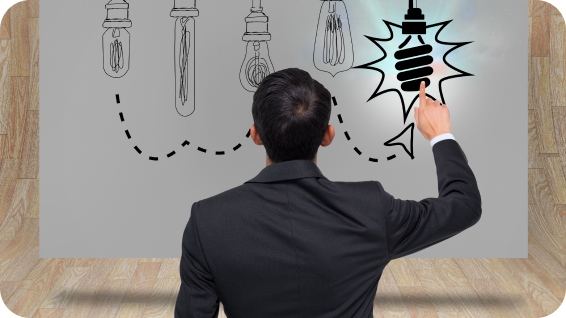 Web Interface
Role-Based Multitenancy
Service Providers, Organizations, and Users work with the system using the same user-friendly white-label web interface. The role-based, multi-tenant design ensures that each level has access to the proper configuration and is able to share a set of resources based on permissions and limits.
Fast Web Management Interface
The fast web interface provides a great usability experience for end-users. Themes, colors, and other popular branding elements have been grouped consistently, making customization very easy.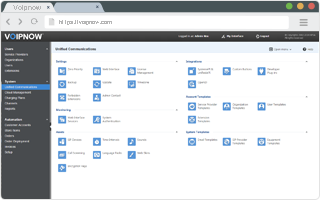 User Groups
Taking collaboration a step further, you can create user groups for increased productivity. When proper permissions are granted, the members in a group are able to share their call history, voicemails or call recordings.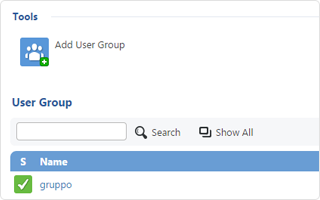 OpenID Authentication
OpenID authentication can be globally enabled/disabled, according to your policy. When active, users can link their account to an OpenID provider such as Google, Yahoo, WordPress, LiveJournal, etc. If you want, you can become your own OpenID provider.
Carrier Grade System
Real-Time Postpaid Charging
Both you and your customers can create postpaid charging plans, based on complex scenarios, enabling real-time telephony charging. The high-performance charging engine can be integrated with any billing software through the API. At the same time, the system includes ready-to-use billing Automation.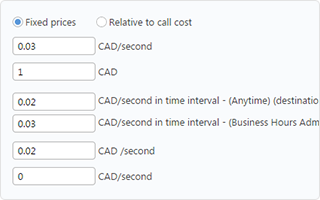 Advanced Call Routing and Fallback
The intelligent call route selection chooses the best telephony trunking provider, based on criteria such as time of call, destination, price, and availability. The system minimizes costs and increases availability.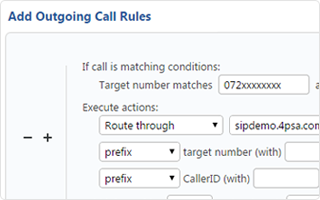 Bring Your Own Device (BYOD)
Some companies are encouraging Bring Your Own Device model, even if they have strong security policies. Use the extension virtualization feature to help them benefit from the advantages brought on by faster adoption curve and better end-user experience.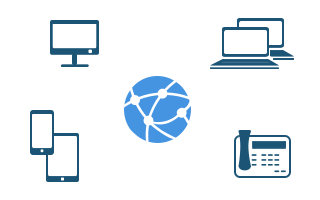 Extension Virtualization
Any phone terminal extension provisioned in the voip panel can be virtualized. This means that your customers may use any device, but to their interlocutors it will seem they are using the same physical phone.
Cloud Calling
We made phone calls and related objects in the cloud just as accessible as any other cloud resources. Your customers will enjoy complete freedom: they can call from anywhere, at any time, using any device.
Virtual Office
Even when traveling, your customers won't be needing much to stay connected. Smartphones, tablets, laptops with broadband Internet connection, or even trusty analogue phones can easily pick up conversations where they were left off.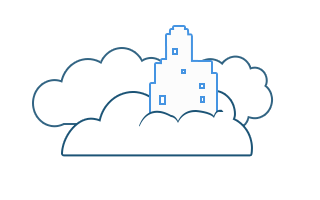 Fully Featured Billing
Built-In Charging Engine
Our voip panel comes with a real-time charging engine. Using built-in charging, you can deliver customized services to your customers according to local market requirements, while enjoying full control over call routing and thresholds.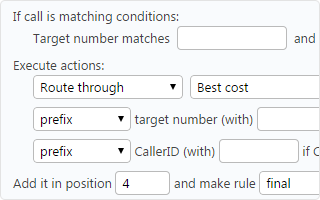 Time Intervals
Optimize call costs by choosing the best route, according to the defined time intervals, and schedule events that ought to happen within a certain time-frame of the day. For example, you can enable automatic call redirect to any destination such as voicemail or mobile.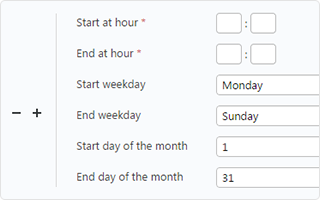 Free Minutes
Easily set up free-minutes packages for calls to specific destinations. Once these free minutes in the monthly package are used, the usual charging plan fees will apply.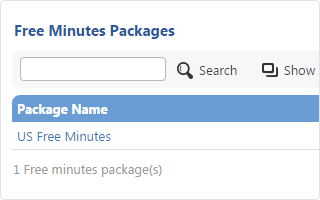 Apps and APIs
UnifiedAPI
The REST-based UnifiedAPI is OpenSocial compatible and provides consistent access to call resources and operations, using a very fast interface. It allows you to control telephony-related features such as real-time management of phone calls, collecting information on history calls, sending faxes etc.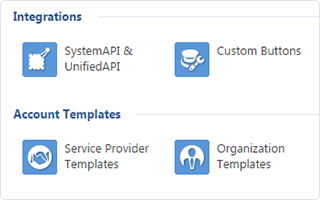 Apps Everywhere
Powerful web, desktop, and mobile apps can be created. App management is integrated into the platform, simplifying installation and distribution of Apps. The App Client library provided as an example allows your App to authenticate using OAuth 2.0 standard, obtain authorization from the system, and access resources.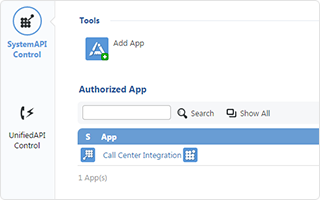 SystemAPI
The SystemAPI allows you to integrate system management with provisioning and automation applications. Using this SOAP-based API, third-party software can work with the system to manage users, features or call management related options such as call charging.
Developer Plug-ins
You can extend system capabilities using the internal plug-ins that are executed on system hooks. This opens the gate for more in-depth integrations with other services.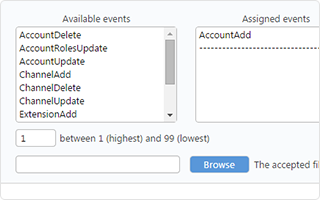 Business PBX
CallNow
Have the Cloud connect you to your customers, partners or friends with just one click. Publish a link on the website or include it in an email signature so that, whenever someone clicks it, the system instantly connects you to your visitor. One-click phone call!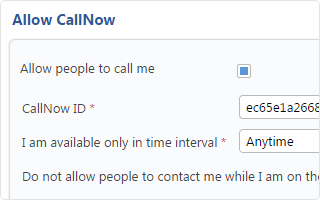 Record Conversations
Pur voip panel provides both automated and event-driven recordings. Event can be triggered by dialing a code during the phone conversation or by a UnifiedAPI request. On highly regulated environments, call recordings can be started unconditionally.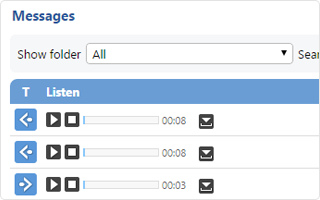 Voicemail
Voicemail can be personalized, while messages left by callers may be automatically dispatched by email. Users can check them either over the phone or in the web management interface.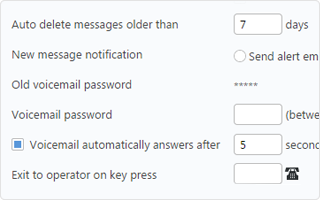 Call Forward
No one likes missing important phone calls. Using Call Forward you can forward calls to another extension in the system or to any other phone such as your mobile. Therefore, even if you're not at your desk, you are not out of reach.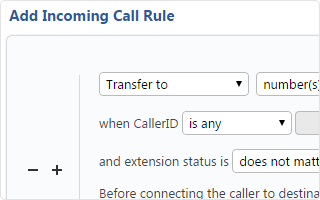 Interactive Voice Response
The IVR feature assists you in creating complex auto-attendant voice menus that can be used in multiple contexts, with various options and actions. You can even integrate it with your applications using the Call Interactive Action of the UnifiedAPI!
Call Screening
This feature is particularly interesting for call centers, but also for other types of organizations, i. e. banks or insurance agencies. With call screening, such companies are able to filter calls by destination, while complying with local regulations and increasing customer satisfaction.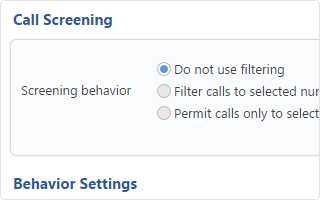 Incoming Call Rules
Improve privacy protection, automate tasks, and enhance user productivity. You can filter incoming calls according to the CallerID, the time of call, and rules that trigger a set of predefined actions, such as call hang-up or transfer to specific phone numbers.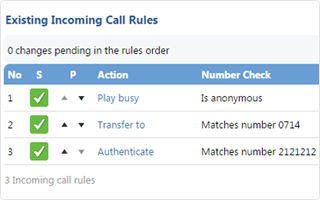 FollowMe Function
Never miss a call, regardless of your location! When a caller dials your number, your cell, your home line and office phone will all ring at the same time. The call will be put through the line that answers first, ensuring that you can be easily reached, even when out of office.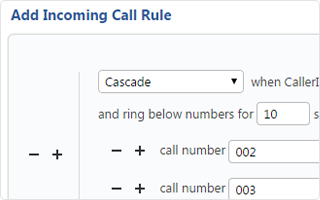 Call Center Tools
Faxing
Fax is available with full T.38 support, pass-through, and endpoint. This feature allows you to send and receive error-free faxes over IP, even on poor quality connections. The fax server has also fax-to-email functionality, as well as email-to-fax.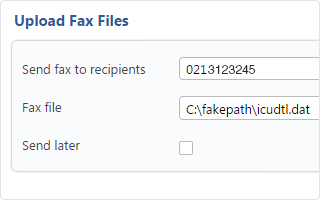 Smart Queues
Provide an improved customer experience with history-based queue routing. When this feature is enabled, queues will first attempt to connect callers to the agent they last talked to. This way, customers spend less time on the phone and agents are more efficient.

Local Agents
Call centers have become critical to the success of many businesses. With a combination of IVRs and queues, you can direct all incoming calls to the appropriate destinations. Local agents can log in to the queue and start helping your customers right away.
Remote Agents
Agents do not have to be in the office or connected directly to the system. They only need access to a phone. Once authenticated to the queue, they will start receiving calls from the queue. The Call Confirmation feature prevents automatic call answering mechanisms to get queue calls, which can be an issue when the agent is using a mobile phone.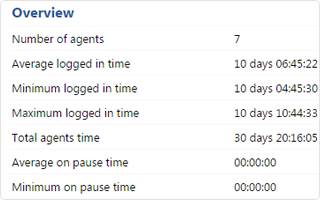 Advanced Reporting
The Call Queue Reports and Statistics function can help optimize human resources and business processes. It enables companies to quantify performance indicators, including call report, answered/unanswered calls report, call distribution report, agent report, status report, etc.
Supervisors
Gain better control of how your call center works by viewing detailed reports or listening to active conversations. Queue supervisors can also whisper to agents. This feature proves particularly useful when training new agents or assisting them.
MONITOR: Listen to both parties in the call un-detected. Tap into real-time conversations as they happen. Now management can easily keep track of call compliance while establishing powerful training tools. Gain deep insight into the techniques that fuel agent productivity.
WHISPER: Subtly drop-in and coach agents on live calls at any stage of the sales process. Give supervisors the power to virtually "whisper" suggestions or jump into the conversation whenever a rep is in need of assistance. In the event an interaction requires supervisory intervention, quickly "barge-in" to immediately assist and resolve any pending issues your rep may be unable to fulfill, while still maintaining the overall customer experience.
Unified Communications
Video
Take full advantage of Unified Communications. When voice is simply not enough, your customers can make video calls using a soft phone on their PC, laptop, smartphone or tablet.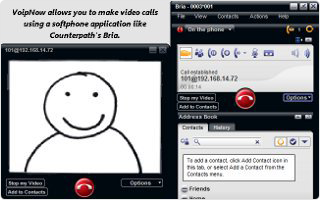 Conferencing
The conferencing functionality is comprehensive, ranging from simple conferences initiated from the phone keypad to scheduled conferences that require the definition of policies, participants, and conference time options.
Instant Messaging
The Instant Messaging function supports presence, virtual cards, file transfers, collaboration, and more. A wide range of Open Source and free Jabber/XMPP clients are available.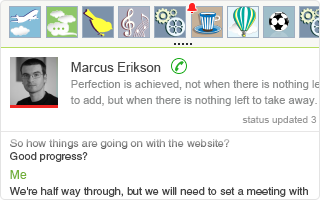 Presence
This feature allows users to monitor the status of their coworkers, as indicated by their phone devices. Presence is the first thing to check before calling or transferring any calls to your colleague.
Reporting
Advanced Call Reporting
Our voip panel includes a wide range of reporting tools available for administrators and management. The Advanced Call Reporting is comprehensive, allowing you to monitor user activity, bill customers from third-party applications, determine call queues flows, and so on.

CDR Access Interfaces
Through the UnifiedAPI, you can interact with your CDRs and retrieve the information you are interested in. For example, you can get a list of all the calls made by a certain user throughout the past month or even a real-time figure.

CRM Integration
Using the UnifiedAPI, you can integrate phone, fax, and instant messaging with CRM business applications in order to simplify management processes and increase productivity for your customers.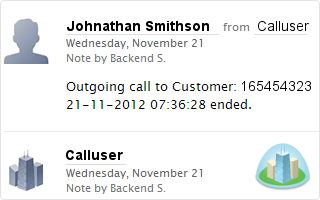 Bundled Support
MeloTel's team has been supporting mission critical applications since 2009. Every service comes with bundled support and emergency support plans. Over 98% of our customers would recommend MeloTel support!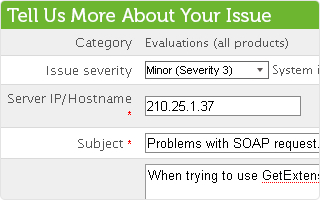 What our customers have to say
Mithun Srinivas
2023-04-18
I've worked with Melotel for over four years now. They are a top-notch IT services company. John and his team are highly knowledgeable, responsive, and dedicated to providing exceptional customer service. They've helped me manage servers, communications, and IT issues with ease, and I've never had any complaints. 🙂 Highly recommended!!
Extreme happy with the work that was done!
Miko Kolodziej
2022-11-04
Great service and product. Highly recommended
Great company to work with, always there when you need help and the staff is super helpful and actually calls you back!!! Keep up the good work and the new services.
We are using Melotel for our business. Their services have been very convenient and effective for us and our customers! Their services are also very affordable! We recommend them to our friends and family for their businesses all the time 🙂
Michael Muzzin
2022-10-20
The team at Melotel continue to provide exceptional service and I am a proud customer. The team always goes above and beyond in a professional and expedited manner and I have referred many of my contacts to Melotel to take advantage of their great services for businesses. Keep it up Team Melotel!
The day we switched over to MeloTel is the day that our business improved in so many ways. Our productivity and sales increased immediately and we have never looked back. MeloTel's support staff are also incredible and are always available when we have a question or need help. If you want to improve your company and save money I strongly recommend MeloTel to any size business. Howard Roth Founder - Universal Lighting - Les Cedres, Quebec, Canada
John was absolutely amazing to deal with. Leading up to the project days he answered all questions and made the process seamless and simple . The end result was incredible and I am very pleased with the quality of the work, everything was on time and as promised. Would highly recommend this company. Thank you. Dave The Vue EventVenue and Clubhouse Eventspace