The Most Reliable & Trusted VOIP Service Provider
in Canada
For retail construction and maintenance services. We provide our valued clients with a level of service unmatched in the industry today. If you wish to offer your services as a skilled trade, please complete the form below and a project manager will contact you to discuss opportunities with Melo.
Vendor Standard Operating Procedure
Completing Work Orders For Melo

All service calls must be completed within 48 hours of receiving our work orders.
All our work orders must be signed by the on-site manager once complete. (Never your work order)
You must be onsite at the agreed time or you may not be allowed access if you are late.
Always take pictures of any cosmetic repairs and materials you require us to supply.
Provide makes and models of required materials if you cannot supply them. (Pictures of labels and over all pictures)
Call us from site if the work will exceed your DNE (do not exceed) for approval to proceed. (Send an estimate whenever possible)
All emergency service calls are to be completed within 2-4 hours from dispatch time.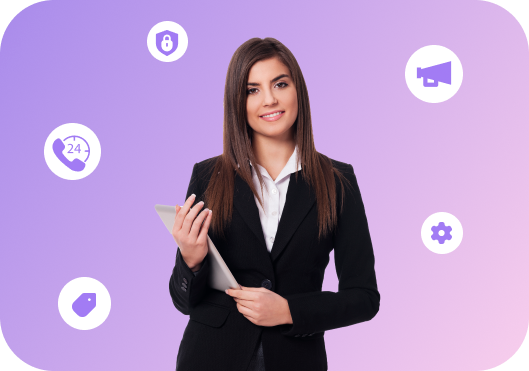 Don't Ever Do The Following

Do not ever discuss pricing with anyone other than the Melo manager that sent you the work order. If pricing is discussed it may result in back charges and termination from our vendor list.
Do not leave any paperwork onsite under any circumstances especially your companies' paperwork. (Business cards, work orders and invoices)
Do not do any extra work requested by the manager without approval from us. (Our contact info is on every work order and we have a toll free Number)
Do not complete any costly repairs without our approval. (Respect the DNE you are given)
Invoicing Melo For Services Rendered

E-mail, mail or fax invoices to the Project Manager that sent you the work order. (We prefer Email)
All invoices must be accompanied by our signed work orders. (Not your company Work Order)
All invoices must be sent in within 10 days of work completion. All invoices must be sent in the same month as the work was completed in. Any invoices that are over a month old may not be accepted.
All invoices must have our Quotation number from the top right of our work orders and the purchase order number just above the Description of Services.
All hand written invoices must be printed and clearly legible.
All invoices must have an invoice number and a tax number on it.
Invoices must clearly state what was done, what materials were supplied and how much they cost.
If you are sending more than one invoice your first invoice must state that another invoice will be sent.
Melo is always available to answer any questions. We want you to call us at 1-888-635-6835 from site if you have questions.
Use the simple form below to submit your trade services offerings to Melo.
What our customers have to say
Mithun Srinivas
2023-04-18
I've worked with Melotel for over four years now. They are a top-notch IT services company. John and his team are highly knowledgeable, responsive, and dedicated to providing exceptional customer service. They've helped me manage servers, communications, and IT issues with ease, and I've never had any complaints. 🙂 Highly recommended!!
Extreme happy with the work that was done!
Miko Kolodziej
2022-11-04
Great service and product. Highly recommended
Great company to work with, always there when you need help and the staff is super helpful and actually calls you back!!! Keep up the good work and the new services.
We are using Melotel for our business. Their services have been very convenient and effective for us and our customers! Their services are also very affordable! We recommend them to our friends and family for their businesses all the time 🙂
Michael Muzzin
2022-10-20
The team at Melotel continue to provide exceptional service and I am a proud customer. The team always goes above and beyond in a professional and expedited manner and I have referred many of my contacts to Melotel to take advantage of their great services for businesses. Keep it up Team Melotel!
The day we switched over to MeloTel is the day that our business improved in so many ways. Our productivity and sales increased immediately and we have never looked back. MeloTel's support staff are also incredible and are always available when we have a question or need help. If you want to improve your company and save money I strongly recommend MeloTel to any size business. Howard Roth Founder - Universal Lighting - Les Cedres, Quebec, Canada
John was absolutely amazing to deal with. Leading up to the project days he answered all questions and made the process seamless and simple . The end result was incredible and I am very pleased with the quality of the work, everything was on time and as promised. Would highly recommend this company. Thank you. Dave The Vue EventVenue and Clubhouse Eventspace