The Most Reliable & Trusted VOIP Service Provider
in Canada
ALL ABOUT MELO
Melo provides VoIP (Voice Over Internet Protocol) as a hosted solution. If your priority is to work with an experienced company that excels in professionalism, offers incomparable service, appreciates speed, accuracy and cost-effectiveness, we are the right choice. We stand apart from other service providers in a number of ways.
OUR MISSION  
To provide quality minded businesses with effective, creative turnkey telecommunications and technology solutions, which are consistently affordable, reliable and supported by a respectful, knowledgeable and efficient team.
OUR VISION 
To lead the VoIP revolution in Canada and be the go-to telecommunications provider for businesses of all sizes.
MELO Technology is your reliable and innovative technology solutions provider.

Founded on the principles of innovation, simplicity, and customer-centricity, MELO Technology exists to empower businesses of all sizes across Canada and beyond. We make technology accessible, efficient, and beneficial for your business, so you can focus on what you do best.

Our comprehensive portfolio of services spans across several domains, each one carefully designed to meet the specific needs of businesses in today's digitally interconnected world.
Telecommunications
At MELO, we understand the crucial role of seamless communication in business. Hence, we provide high-quality, reliable telecommunications services, designed to improve your connectivity and streamline operations.
Social Media Management and Creative Marketing
In today's digital age, an effective online presence is paramount for success. Our team of expert digital marketers are ready to help you enhance visibility, engage with your audience, and leverage the power of digital platforms for growth and customer loyalty.


3D Virtual Marketing
Stand out with our immersive, detailed 3D virtual tours. Perfect for real estate and other industries where a virtual presentation can be a game-changer, we ensure you always have the tools to make a lasting impression.
Technology Consulting
With an array of technologies available, choosing the right solutions for your business can be daunting. Our technology consultants are here to guide you through the process, providing the expertise and support you need to implement effective solutions that drive growth and productivity.
What sets us apart is our unwavering commitment to our customers. We believe in building strong, long-lasting relationships with our clients, offering the support and service you need whenever you need it. We pride ourselves on delivering consistent, top-notch customer service that is as reliable as our technology solutions.
MELO Technology is more than a technology provider; we are your partner in navigating the digital landscape. Trust us to provide the innovative solutions and unwavering support that will propel your business forward. Let's shape the future of business together. Welcome to MELO Technology, where innovation meets simplicity. 
Migrated To Black Iron Data Tier III Facility
John Meloche established a sole proprietorship with the clear intention of providing professional communication solutions to businesses seeking to adapt to the demands of new technologies. With a strong vision and determination, he embarked on a mission to meet the pressing needs of these businesses and effectively initiated the process of delivering innovative communication services to cater to their evolving requirements.
After establishing a successful sole proprietorship, John set the wheels in motion to provide professional communication solutions to businesses adapting to new technologies. Building on two years of remarkable achievements, the next ambitious move was to form a legal corporation and introduce Melo to the market officially.
Melo achieved a significant milestone by successfully migrating our infrastructure, consolidating our primary servers within the highly secure and certified Black Iron Data Tier III facility. This major undertaking marks a momentous step in enhancing our operational efficiency and reinforcing our commitment to providing top-tier services to our valued clients.
In March of 2015 we launched our new brand and website to serve our customers better.
March 14th, 2023 marks the beginning of an exciting and transformative journey for Melo. After 14 years of delivering exceptional products and services to our valued clients, we announced intention to roll out our new branding as MELO.
ALLOW US TO INTRODUCE
OUR MANAGEMENT TEAM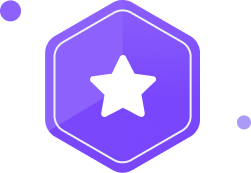 Better Value
We find innovative ways to reduce costs. Our service requires little to no capital outlay to get started and continue with low, predictable monthly bills.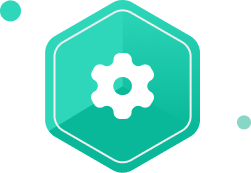 Better Technology
MELO not only helps your operations; we pave the way for you to scale up at a moment's notice. Our systems are fully scalable to grow as your business grows and our products and services are available for businesses of every size.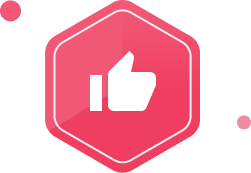 Better Service
You can count on Melo to focus on and meet your business needs. We are committed to treating you like our most important client in every interaction, because you are our most important client. Our service means you can keep your clients and customers happy.
CHOOSE YOUR SERVICE YOU WANT
OUR SERVICE WE OFFER
What our customers have to say
Mithun Srinivas
2023-04-18
I've worked with Melotel for over four years now. They are a top-notch IT services company. John and his team are highly knowledgeable, responsive, and dedicated to providing exceptional customer service. They've helped me manage servers, communications, and IT issues with ease, and I've never had any complaints. 🙂 Highly recommended!!
Extreme happy with the work that was done!
Miko Kolodziej
2022-11-04
Great service and product. Highly recommended
Great company to work with, always there when you need help and the staff is super helpful and actually calls you back!!! Keep up the good work and the new services.
We are using Melotel for our business. Their services have been very convenient and effective for us and our customers! Their services are also very affordable! We recommend them to our friends and family for their businesses all the time 🙂
Michael Muzzin
2022-10-20
The team at Melotel continue to provide exceptional service and I am a proud customer. The team always goes above and beyond in a professional and expedited manner and I have referred many of my contacts to Melotel to take advantage of their great services for businesses. Keep it up Team Melotel!
The day we switched over to MeloTel is the day that our business improved in so many ways. Our productivity and sales increased immediately and we have never looked back. MeloTel's support staff are also incredible and are always available when we have a question or need help. If you want to improve your company and save money I strongly recommend MeloTel to any size business. Howard Roth Founder - Universal Lighting - Les Cedres, Quebec, Canada
John was absolutely amazing to deal with. Leading up to the project days he answered all questions and made the process seamless and simple . The end result was incredible and I am very pleased with the quality of the work, everything was on time and as promised. Would highly recommend this company. Thank you. Dave The Vue EventVenue and Clubhouse Eventspace