The Most Reliable & Trusted VOIP Service Provider
in Canada
BLOGGERS FOR HIRE & SOCIAL MEDIA CONSULTATION
Melo offers the services of experienced bloggers for hire and social media consultation. These crafty wordsmiths are experts at creating social media marketing campaigns for companies of all sizes.

Our blog writers have been helping company websites to regularly increase their traffic for years. Our copy is readable, engaging, and optimized to get you more hits in search engines. Take a look at Melo very own blog to read for yourself and see what we mean!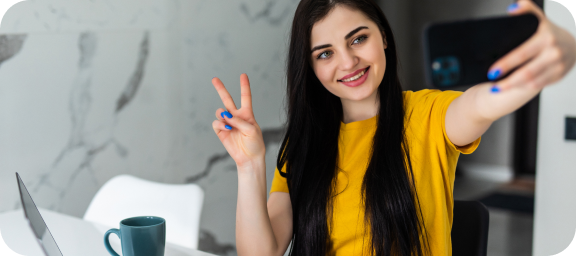 CONTENT WRITING CUSTOMIZED TO SUIT YOUR NEEDS
Increase qualified traffic to your website and build legitimacy, authority and a better reputation in your field.
Set up and maintain accounts such as Twitter and other social networking sites such as LinkedIn and Facebook.
Establish legitimacy and authority through regular posting of company and industry-related info and links.
Avoid using automatic following tools to make sure fans and followers are relevant to your company.
Website Blog Posts
In today's business world, content marketing plays a huge role in a company's ability to grow its customer base. With regular blogs posted to your website, you'll significantly increase SEO as search engines will be able to better locate the keywords found in your posts. Our team has many years of experience composing blogs for a wide variety of industry types continent-wide. Our blogs all contain high-quality, original content that encourage interaction between your brand and its target audience.

$60/each
500 words
1 Royalty Free Image
4 SEO Key Word Tags
2 Reference Back links
Post Directly to Blog or delivery in any format you need .doc, .pdf, etc.
Social Media Content & Posting
There's no arguing the fact that social media play a huge role in the ways in which people communicate all over the world. Business owners who haven't taken advantage of promoting their companies via social media are missing out on an effective communication source with their target audience. Our team has had great success in developing and maintaining the social media platforms for our clients, regularly posting directly to their pages. Especially when the posts include links to blogs, our social media posting services have significantly increased our clients' web traffic.
To learn more about our Social Media Management solutions, please
click here
.
Webpage Content Writing
In many instances, your website may not be delivering the results you want because its copy is either jargon-filled and convoluted or inaccurate and vague. In some cases, your website content may need a complete overhaul, and in others, it may simply require a few important revisions. Our webpage content writing services will ensure that your website copy reads with a "cut above the rest" texture to invigorate greater interest from your visitors.

$50/each
500 words
On time delivery in any format you need .doc, .pdf, etc.

Optional: 10min Phone Interview $10
Optional: Royalty Free Image ($5)
Corporate Press Releases
Press releases are important marketing tools that are practically mandatory for any business that is seeking to spread the word about the goings-on of the enterprise. Communicate about your new product lines, new services, upcoming in-store events and other initiatives through engaging press releases that are packed with the appropriate amount of information that will get your brand its intended notice. When correctly written, press releases are powerhouse advertising methods.

$45/each
300 words
On time delivery in any format you need .doc, .pdf, etc.

Optional: 10min Phone Interview $10
Optional: Royalty Free Image ($5)
Email Marketing & Newsletters
Making direct connections with your customers is one of the most effective ways to elicit greater interest in your brand. Composing intriguing email marketing and newsletters will help to encourage your customers to respond to your calls-to-action. Our team of writers is adept at using the appropriate phrasing and verbiage so that your audience will be motivated to take advantage of the opportunities presented in your emails. When speaking directly to your customers, using the right wording is of paramount importance.

$45/each
300 words
On time delivery in any format you need .doc, .pdf, etc.

Optional: Newsletter theme design ($150)
Optional: Newsletter Delivery Service ($20 setup + $0.15 recipient)
Optional: 10min Phone Interview ($10)
Optional: Royalty Free Image ($5)
Creative Writing Services
What is the story of your brand? Giving our writers the opportunity to tell your story will endear your target audience to your business in ways that other forms of advertising cannot. By offering your story either through your website or through your email marketing, you can significantly increase the number of personal interactions you have with your customers. Insightful, engaging and intriguing content will help you to demonstrate how your company is superior to its competitors.

$40/each
300 words
On time delivery in any format you need .doc, .pdf, etc.

Optional: 10min Phone Interview $10
Optional: Royalty Free Image ($5)
Technical Writing Services
The importance of wording cannot be understated. In some cases, your website and/or email marketing can falter because of its inability to effectively communicate your company's message. Too much technical jargon in the content can throw your readers off or generate disinterest. Allow our team to translate your technical jargon-laced content into readable, engaging copy that can endear your brand to even the least knowledgeable of customers.

$50/each
300 words
On time delivery in any format you need .doc, .pdf, etc.

Optional: 10min Phone Interview $10
Optional: Royalty Free Image ($5)
Product & Service Descriptions
To accurately convey the true value of the products and services your company offers, you'll need to engage your website's readers with persuasive product and service descriptions. They should each be as engaging as they are informative. Accurate wording is important. Well written product and service descriptions can make or break a potential buyer's interest in making a purchase. Our writers will ensure that your audience receives clear and concise information about each of your products and services in order to maximize interest.

$40/each
300 words
On time delivery in any format you need .doc, .pdf, etc.

Optional: 10min Phone Interview $10
White Paper Writing
Whenever your company encounters a complex issue, it needs to address it by communicating to its customer base the ways in which the issue will be addressed. This is what is known as a "white paper". By having our writers compose a comprehensive report about the issue, it will breed confidence in your customer base that is looking to understand the issue and the ways in which it will be resolved. Our white papers are created with authoritative voices to boost your credibility and reflect your expertise.

$40/each
300 words
On time delivery in any format you need .doc, .pdf, etc.

Optional: 10min Phone Interview $10
Optional: Royalty Free Image ($5)
Taglines & Slogans
If you're looking to boost your brand image and establish a definitive identity within your marketplace, you'll require tantalizing taglines and slogans. Known to take companies to new heights, our unique and inventive taglines and slogans may be just what you need to create memorable impressions amongst the members of your target audience. This is a very affordable and worthwhile service that has the potential to make a big difference.

$20/each
15 slogans or tag lines
On time delivery in any format you need .doc, .pdf, etc.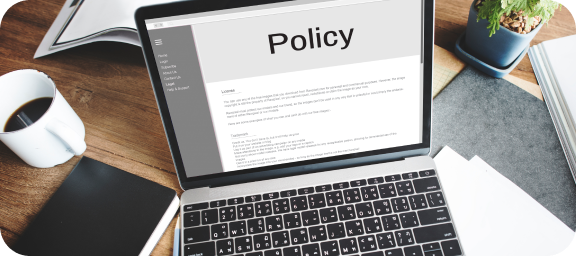 CONSIDERATIONS & POLICIES
All new customers receive one complimentary in depth telephone interview to assess objectives and clarify ambitions. This questionnaire is intended to help us understand your blogging objectives. We always want to maintain the highest quality and most relevant message possible when representing your organization. The more details and the more complete information you provide during this Questionnaire will have a direct result on your blog. An interview call is scheduled at your convenience and may last up to 1 hour depending on the complexity of your requirements. By the time the call is completed, we should have enough information to start writing immediately.
Once your project has been marked as delivered, you have 3 days to either accept the deliverables or request a revision. Only under extreme circumstances will we offer to re-write content. This would include a gross error on our part. If mistakes were made due to unclear or erroneous project details, you will be charged the normal rate for having the article or other content re-written. Our writers will try their very best to meet your desired word count, but will not compromise quality to do so. We strive to be 50 words or less above or below your requested word count while keeping the quality of content high.
All content remains the property of Melo until the invoice for the specific content has been paid in full. As a rule, we do not offer refunds for work that has already been submitted. Under extreme circumstances we will work with clients on a case by case basis. We understand you may want to protect the privacy and the credibility of your blog. We offer a completely white-labeled blogging service that ensures your readers will never assume anything other than your blogger is an employee within your company and not a hired service.
What our customers have to say
Mithun Srinivas
2023-04-18
I've worked with Melotel for over four years now. They are a top-notch IT services company. John and his team are highly knowledgeable, responsive, and dedicated to providing exceptional customer service. They've helped me manage servers, communications, and IT issues with ease, and I've never had any complaints. 🙂 Highly recommended!!
Extreme happy with the work that was done!
Miko Kolodziej
2022-11-04
Great service and product. Highly recommended
Great company to work with, always there when you need help and the staff is super helpful and actually calls you back!!! Keep up the good work and the new services.
We are using Melotel for our business. Their services have been very convenient and effective for us and our customers! Their services are also very affordable! We recommend them to our friends and family for their businesses all the time 🙂
Michael Muzzin
2022-10-20
The team at Melotel continue to provide exceptional service and I am a proud customer. The team always goes above and beyond in a professional and expedited manner and I have referred many of my contacts to Melotel to take advantage of their great services for businesses. Keep it up Team Melotel!
The day we switched over to MeloTel is the day that our business improved in so many ways. Our productivity and sales increased immediately and we have never looked back. MeloTel's support staff are also incredible and are always available when we have a question or need help. If you want to improve your company and save money I strongly recommend MeloTel to any size business. Howard Roth Founder - Universal Lighting - Les Cedres, Quebec, Canada
John was absolutely amazing to deal with. Leading up to the project days he answered all questions and made the process seamless and simple . The end result was incredible and I am very pleased with the quality of the work, everything was on time and as promised. Would highly recommend this company. Thank you. Dave The Vue EventVenue and Clubhouse Eventspace