The Most Reliable & Trusted VOIP Service Provider
in Canada
PHP SOFTWARE DEVELOPMENT

CREATE HIGH-PERFORMANCE PHP APPLICATIONS ON TIME AND ON BUDGET
As full-stack developers, we utilize various tools and technologies for back-end development, front-end implementation and quality assurance. We are familiar with most PHP Frameworks, Content Management Systems, JavaScript Libraries, Markup Language, Front End Frameworks, Tools and Databases.

It takes a vast amount of experience and knowledge in order to identify the best ones to use, all depending on the functionality necessary to build an application in the most efficient way.

Our specialists can help you determine the best course of action for what you need to accomplish.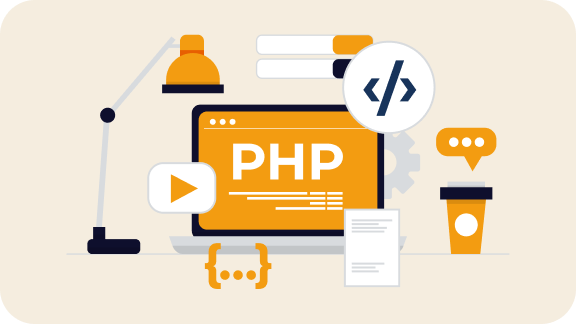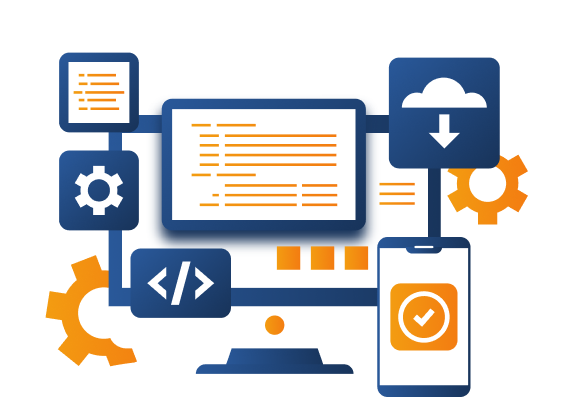 CUSTOM WEB APPLICATIONS
We implement reliable PHP development tools to create stylish online presence solutions, enterprise-grade applications enabling workflow automation and effective digital asset management and IoT dashboards supporting real-time sensor data processing and visualization. The R-Style Lab team also assists companies in re-platforming legacy software and upgrading existing web apps to a newer version of PHP-based frameworks and content management systems.
POWERFUL BACK-ENDS

We devise scalable back-ends for mobile applications with elaborate business logic, cloud-based infrastructure solutions supporting effective IoT implementation and custom APIs which facilitate seamless system and data integration. Besides full-scale back-end development, we offer Infrastructure audit and optimization services to create a cohesive cloud migration strategy and enhance web application performance through code review, load balancing and caching.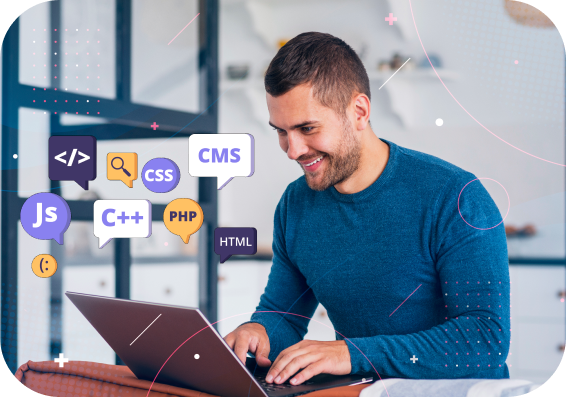 Back-end: PHP; MySQL, PostgreSQL, NoSQL (MongoDB, Apache Cassandra, DynamoDB)
Front-end: AngularJS, React, Vue.js
Cloud: Microsoft Azure, AWS, Google Cloud
Microservices: Cloud Kubernetes Services, Lumen
Social networking: social SDKs, Laravel Socialite
E-commerce: Ubercart, WooCommerce, Drupal Commerce, custom Laravel; Stripe, PayPal, cryptocurrency APIs
Data visualization: FusionCharts, pChart, PHPGraph, JPGraph
Performance optimization: Redis, Eloquent ORM, APC, Retrace, Supervisor, Proxy Caching
Quality assurance: Protractor, PHPUnit, Jest, Rollbar
Intelligent data processing: PHP-ML, BotMan, FondBot, AWS Lambda, Azure Cognitive Services, Google Vision API
Do You Have Your Own Project to Discuss?
We are Here to Help You!
Use the contact form below to start a conversation with us!
What our customers have to say
Mithun Srinivas
2023-04-18
I've worked with Melotel for over four years now. They are a top-notch IT services company. John and his team are highly knowledgeable, responsive, and dedicated to providing exceptional customer service. They've helped me manage servers, communications, and IT issues with ease, and I've never had any complaints. 🙂 Highly recommended!!
Extreme happy with the work that was done!
Miko Kolodziej
2022-11-04
Great service and product. Highly recommended
Great company to work with, always there when you need help and the staff is super helpful and actually calls you back!!! Keep up the good work and the new services.
We are using Melotel for our business. Their services have been very convenient and effective for us and our customers! Their services are also very affordable! We recommend them to our friends and family for their businesses all the time 🙂
Michael Muzzin
2022-10-20
The team at Melotel continue to provide exceptional service and I am a proud customer. The team always goes above and beyond in a professional and expedited manner and I have referred many of my contacts to Melotel to take advantage of their great services for businesses. Keep it up Team Melotel!
The day we switched over to MeloTel is the day that our business improved in so many ways. Our productivity and sales increased immediately and we have never looked back. MeloTel's support staff are also incredible and are always available when we have a question or need help. If you want to improve your company and save money I strongly recommend MeloTel to any size business. Howard Roth Founder - Universal Lighting - Les Cedres, Quebec, Canada
John was absolutely amazing to deal with. Leading up to the project days he answered all questions and made the process seamless and simple . The end result was incredible and I am very pleased with the quality of the work, everything was on time and as promised. Would highly recommend this company. Thank you. Dave The Vue EventVenue and Clubhouse Eventspace