The Most Reliable & Trusted VOIP Service Provider
in Canada
We create immersive experiences online
MELO Drone provides 3D Virtual Tours with a spherical 360° photo as the starting point of the Tour. Showing off the surrounding area of a venue gives an excellent perspective of the immediate area.
3D Virtual tours. Not just for Real Estate.
MELO Drone is completely rethinking Virtual Tours to include a fully branded and immersive tours of your business.
3D virtual tours let people experience your venue in a natural setting.
It doesn't need to be mentioned that online shopping is popular. Especially in the wake of the pandemic, consumers have become accustomed to surfing the internet for products they wish to buy. Retailers everywhere are investing in e-commerce solutions in order to satisfy the needs of the modern-day consumer. However, with online shopping, there is an important aspect that is missing.

A shopper can't touch and feel the products he/she wishes to buy. With a 3D virtual tour, you don't provide touch and feel opportunities. However, you do give your online shoppers the ability to physically see your products in their natural settings. For example, your site's visitors are given better handles on your products' sizes in proximity to their surroundings. This increases your sales opportunities.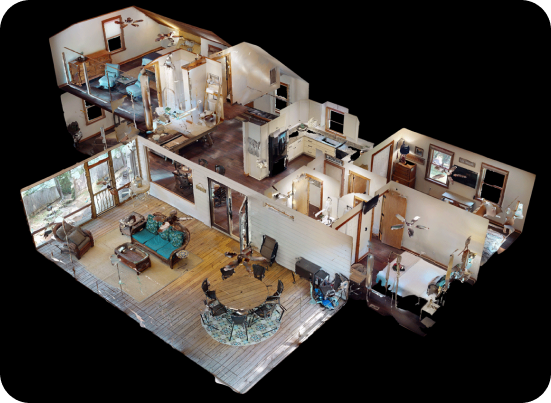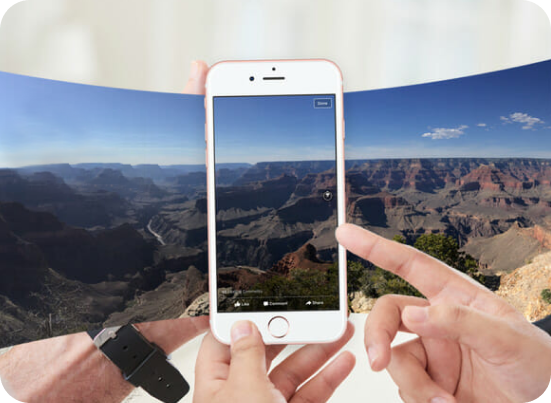 It allows customers to experience your brand's story.
What is your retail business is all about? In many cases, the answer to this question is found in the environment your business operates in. Is it full of energy and vibrant colours? If so, a 3D virtual tour will help consumers to feel that energy without appearing at your shop in person. The tour can actually encourage a lot more in-person visits as it captures what it's like to walk through the aisles.

A 3D virtual tour also enhances your store's story. By incorporating images, audio, video and text to tell a much richer story, your tour can go a long way in encouraging brand loyalty from customers. Your tour gives people a walk-through experience of your place of business. The "wow, this place looks nice!" factor helps for people to feel more confident about their buying decisions.
It garners trust from your customer base.
A 3D guided tour provides a clear depiction of your place of business and the products contained within it. There are no flashy camera tricks to exaggerate what you have to offer. In other words, it is not a Photoshop presentation. People know this. Your tour isn't retouched in the way many online photos are these days. It helps to show the "real" side of your brand. This helps to grow trust from your customer base.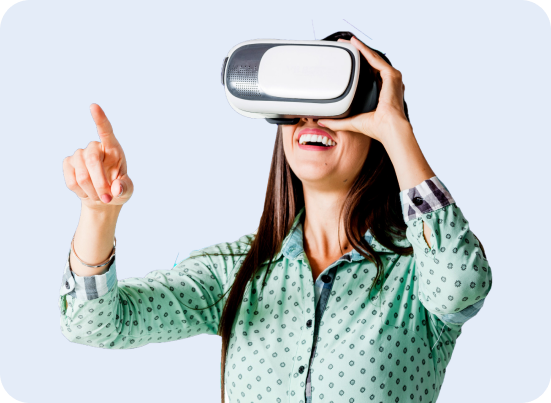 What our customers have to say
Mithun Srinivas
2023-04-18
I've worked with Melotel for over four years now. They are a top-notch IT services company. John and his team are highly knowledgeable, responsive, and dedicated to providing exceptional customer service. They've helped me manage servers, communications, and IT issues with ease, and I've never had any complaints. 🙂 Highly recommended!!
Extreme happy with the work that was done!
Miko Kolodziej
2022-11-04
Great service and product. Highly recommended
Great company to work with, always there when you need help and the staff is super helpful and actually calls you back!!! Keep up the good work and the new services.
We are using Melotel for our business. Their services have been very convenient and effective for us and our customers! Their services are also very affordable! We recommend them to our friends and family for their businesses all the time 🙂
Michael Muzzin
2022-10-20
The team at Melotel continue to provide exceptional service and I am a proud customer. The team always goes above and beyond in a professional and expedited manner and I have referred many of my contacts to Melotel to take advantage of their great services for businesses. Keep it up Team Melotel!
The day we switched over to MeloTel is the day that our business improved in so many ways. Our productivity and sales increased immediately and we have never looked back. MeloTel's support staff are also incredible and are always available when we have a question or need help. If you want to improve your company and save money I strongly recommend MeloTel to any size business. Howard Roth Founder - Universal Lighting - Les Cedres, Quebec, Canada
John was absolutely amazing to deal with. Leading up to the project days he answered all questions and made the process seamless and simple . The end result was incredible and I am very pleased with the quality of the work, everything was on time and as promised. Would highly recommend this company. Thank you. Dave The Vue EventVenue and Clubhouse Eventspace