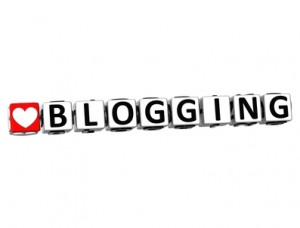 We love blogging, here at MeloTel! In case you couldn't tell, we're not too shy about expressing our views and continually updating the content on the MeloTel website. In fact, this past week, The MeloTel Blog celebrated its three year anniversary! That's three straight years of providing our website visitors with informative, interesting and entertaining blogs – if we do say so ourselves.
What makes us most proud about the past three years, however, is the fact that our Bloggers For Hire team has become a go-to group of writers for business owners all across Canada. We now happily boast a number of happy clients who have entrusted our writers to become the primary blog writers for their company websites. They have learned that regular blogging definitely pays dividends.
There are, as you may have guessed, many benefits to maintaining a well-written blog on your website. Regularly updated content gives your readers the knowledge that your business is constantly keeping things fresh. Believe it or not, these days, if you let your website go just a few days without any updates, most people will get the impression that you may be going out of business!
It's incredibly important to keep your website updated. And blogs allow you to do so without blatantly advertising your products. While The MeloTel Blog serves to keep our clients and would-be customers informed about the many services we offer, the blogs themselves are "services" in their own right. We enjoy touching upon the various aspects of the business world to assist readers with ideas on how to improve their brands.
That said, there are actually many different reasons for you to keep a regularly updated blog going. As mentioned, blogs help to drive traffic to your site, advertise your products, keep your business relevant and impart helpful information to readers. But what other reasons are there for blogging? After all, many people write blogs and don't even own businesses.
To Express Your Views. So many of us have so much to say, but have never had the outlet with which we could express themselves. Blogs offer people the opportunity to put their thoughts out into the world. It also encourages readers to respond, make comments and ask questions pertaining to the content in the blogs. You can see why blogs are used to generate interest in business websites.
To Assist Other People. As we pointed out, we like to see our blogs as more than just advertisements for our products and services. We also enjoy providing helpful advice as well as insight about the many different ways in which we run our companies. Business owners, entrepreneurs and Canadian consumers alike can get quite a lot out of the blogs we post. And you can provide much the same benefit to your readers.
To Share Your Expertise. Is there a better way to show off your expertise than to write a blog about what you know? A clever way to promote your business, your blogs can also be simply seen as ideal advice columns. You have a lot of knowledge about your field – why not share it with those who are interested in it? The internet has provided us with an amazing ability to reach out and speak to the world.
The reasons for blogging, as you can imagine, are endless. To hire MeloTel's bloggers to blog for your website, give us a call at 1-888-MELOTEL today!