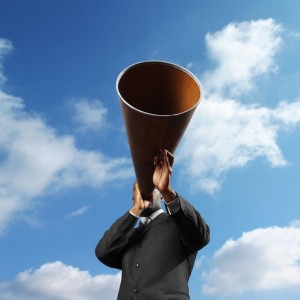 Let's be honest. We've probably all experienced – at some point or another – being referred to something by someone, right? A good movie, a good restaurant, a potential love interest…(the last one never seems to quite work out, does it?). Chances are, we've all gotten jobs because a friend either referred us or even acted as a reference on our résumés! You know it's true.
Well, in today's business world, a referral can make all the difference in the world. With all of the many modes of advertising that are out there, there are a ton of ways to get the word out about your business. However, many of those ways cost a ton of money, and not every business is equipped with the type of budget that can get it on television.
With that being said, word of mouth promotion is among the least expensive and most effective ways to advertise your business. What could be better than the recommendation of one of your friends? You're most likely to trust your friend over a TV commercial anyways, right?
At MeloTel, we're are very appreciative of getting referrals as we are well aware of just how powerful they can be. As a result, we offer our clients very special incentives through our Affiliate Partner and Reseller Partner programs. This is a way for MeloTel to both offer our VoIP services to a larger customer base and reward our current clients.
The Affiliate Partner Program is something you may join right way to earn a $50 sign up bonus! It's very simple. If you refer a new customer to MeloTel, we will offer them our top-notch services and send the invoices directly to him or her. You will have no commitment or hassle whatsoever with the customer that you refer.
Each time your referred customer makes a payment on an invoice, we add 10% commission of this amount on your account! This will be a recurring feature for as long as you are an Affiliate Partner, allowing you to add a new revenue stream to your business!
The Reseller Partner Program allows you to add VoIP services to your product portfolio. When you offer these services to your customers, MeloTel will provide full service to them on your behalf. However, they can be provided under your own brand name! This gives you a competitive advantage in your industry as it widens your product offerings.
By keeping ownership of your own customers, you may invoice them directly. In turn, MeloTel will not only train you on our products, but give you a wholesale discount on our products that can significantly increase your profits. Check out the Partner Programs section of our website for more information!