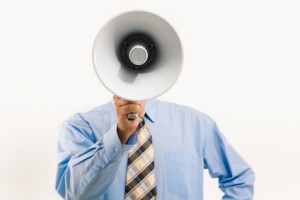 We love our customers. And if you're a business owner, you should love your customers too! After all, they're the entire reason you're able to run your business. So if making your customers' lives easier isn't at the top of your daily to-do list, it may be time to rethink your approach to running your business. At MeloTel, we're our customers' biggest fans!
The way we see it, customers are not just people who put money in our pockets. They are individuals who enjoy developing relationships with. By getting to know our customers, we feel better equipped to handle their needs. At times, we're able to predict exactly what it is they need in order to properly solve the problems that they may have. This is how we're able to make their lives easier.
But you don't have to take our word for it! "I have been a MeloTel customer since 2009 and wanted to tell you how much my whole office appreciates your services," said Fouad Shuhaiber of National Projects, "Life becomes a lot easier when someone is there to help when we need it. That kind of service is why we will remain a loyal customer for many years to come. Thank you!"
As part of our commitment to providing unbeatable service, we make sure to keep in touch with our clients on a regular basis. In fact, we just recently launched a brand new weekly newsletter to keep all of our clients regularly informed of all of the goings-on at MeloTel. In addition, we seek to give our clients opportunities to communicate any questions, concerns or feedback they may have.
We're only too happy to follow up and address those issues. It's this type of approach to doing business that has garnered us a number of referrals. "I enjoyed how the MeloTel team would pro-actively follow up on every element and were available to answer questions and retrain when necessary," shared Brad Atkin of Canadian POS Corporation, "Not only would I recommend MeloTel services to anyone, I will be using them again for our next business venture."
As we blogged about last week, listening plays a big role in being able to satisfy our customers. By providing a constantly open ear, our customers are made to feel comfortable voicing what it is we can do to take their businesses to new heights. Our Web Design team, for example, is insistent upon listening to all of the requirements that their clients have.
"After two failed attempts with two other web design companies we were stuck with a web page that didn't showcase what we did," revealed Bonnita Calhoun of Stellar Signs & Graphics, "We were looking to create a colorful and eye catching web site which MeloTel made happen. The team at MeloTel listened to what I wanted and took it to the next level."
In case you haven't noticed, the team here at MeloTel is eager to add you to our growing family! As Justin Erdman of Deezer puts it, MeloTel provides "rock-solid service and first-rate support". We'd love to encourage you to give us the opportunity to provide the same for you. Give us a call at 1-888-MELOTEL and we'll give you our open ear, then work to make your life easier too!