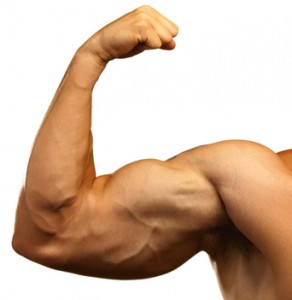 What makes a strong team? If you asked the brass within the Toronto Blue Jays organization at the beginning of the 2012 Major League Baseball season, they likely would have told you it's all about stocking it with superstars. And we all saw how that worked out! At MeloTel, we do believe in building a superstar team. But superstars aren't generally superstars their first days on the job.
Learning is required. And learning comes from experience, of course. When MeloTel first started, we promoted our small company as a provider of VoIP telephone services. Our inaugural year now seems so long ago. Of course, we've learned a whole lot since then. And, as a result, we now provide our customers with a whole lot more than their telephone services.
Mind you, our phone services are still the best! Not only is communicating with your clients over the cloud cost-effective and downright awesome overall, but signing with MeloTel gets you a free phone! How's that for making customers' lives easier? Back to what we've learned – in the years since MeloTel's inception, we've come to understand that business owners require many services.
In order to run a business as smoothly as possible, a lot of bases need to be covered. You don't just need phones, you need a website too! Naturally, the MeloTel Team needed to grow as our Web Design team needed to be made of the most innovative, dependable and hard-working people our industry had to offer. Superstars in their own right, the individuals who design websites on behalf of MeloTel truly aim to please.
But we didn't stop there. What's a cool website without a cool business logo? Businesses are constantly changing to keep up with the needs and growing requirements of their clients. As times changes, so do styles. And that means sprucing up your logo when the time is right. Professional sports teams do it all the time! Just this week, the Toronto Raptors announced that hip-hop superstar Drake was their new "global ambassador".
Looking to provide the world with an entirely new way to view the Raptors, the team is also planning on introducing a new logo with new team colours and uniforms in the near future. Unquestionably, business is about to pick up in Raptorland. The same can be achieved for your company. Our Business Logo Design team is comprised of some of the most creative people in the world!
But we didn't stop there. MeloTel discovered that it's important for your company to have a voice. We've all heard commercial jingles and catch phrases for some of the most popular businesses out there. Chances are, you sing along to them when you hear them on the radio or television. MeloTel's Voice Talent Production team includes professional singers, rappers and actors who can provide your company with the voice it needs to be just as memorable.
The most important member of our team, however, is you! Join our team by contacting MeloTel at 1-888-MELOTEL. Without you, all of the great services provided by our talented team would all be for not. It's important to us that our business grows as a result of your business growing. What makes a strong team? Employing a group of people willing learn, listen and answer the call to make your life easier! That's the MeloTel way.