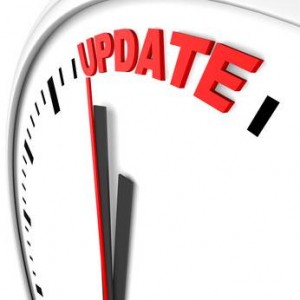 We would like to inform you that a major update has been scheduled in order to install the latest and greatest MeloTel VoIP Panel Version 3. This upgrade is necessary in order to keep with the times and roll out our new features, security measures and sustainability applications required to keep us ahead of our competitors. This requires that we suspend all operation for a short duration while the new interface is being installed and we make sure everything is in order after the update.
This is a very exciting time for MeloTel as we have been planning for this day for more than 9 months. We are very sorry for any inconvenience the schedule below will have on your business. However updates this large are very rare and necessary to update to our platform, for you!
Maintenance window: Friday night, Saturday morning August 2nd, 2013 between 00:01am and 05:00am (Eastern Standard Time).
Service impacting: Yes.
Maintenance duration: 15 ~ 45 minutes.
Service impact duration: One main interruption of up to 45 minutes and other smaller interruptions of 10 – 60 seconds each.
Services affected:

Incoming and outgoing voice services
Access to Web Panel
911 Services
Faxing Services
Once the update has been completed all your services should work as normal and no intervention should be required. If in the event you do experience any troubles, it is recommended that you start by restarting your telephone to re-connect to the network. During this upgrade our toll free number 1-888-635-6835 will be open and available 24/7 to assist any customers should they experience any problems.
If you have any comments, questions or concerns please do not hesitate to contact any member of the MeloTel Team.
Thank you,
The MeloTel Team
Phones, Email, Domains, Design, Voiceover & Blog-For-Hire.
1(888) MeloTel (635-6835) – Toll Free Phone
1(416) 479-0993 – Local Phone
1(866) 610-6659 – Toll Free Fax
http://www.MeloTel.com/