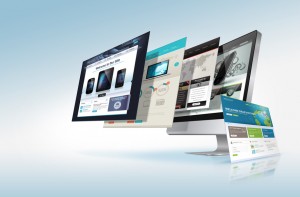 With 2014 about to make an appearance, there is a lot of talk going around about "starting anew" and "beginning fresh". This seems to be the type of talk that exists around the turn of every year, doesn't it? That's because when a new year starts, people tend to want fresh starts. This is what likely started the entire concept of the "New Year's resolution".
Do you have a New Year's resolution all picked out for your business? In our last blog, we detailed the many benefits that come with VoIP telephone services. At MeloTel, we pride ourselves on our expert knowledge about this technology and even more so on the fact that we've helped businesses across Canada to save money by switching them from traditional phone lines.
But in 2014, there are a few other changes that you may want to consider for your business in order to truly attain that "fresh" feeling. In past blogs, we've also discussed the importance of updating your websites. Always ones to practice what we preach, the MeloTel website went through its own overhaul not too long ago. But in today's blog, we'd like to remind you of reasons why your website should see new life in the new year.
Make It Mobile Friendly. In 2014, it's time to finally stop associating websites only with computers. Remember that people walk around each and every day with smartphones in their pockets. These mini-computers are used all the time to check your website out. Is it compatible with mobile viewing? Some business sites are set up specifically for viewing on mobile devices. You may want to consider this forward-thinking move.
Consider A New Business Strategy. How does your website compete with your competitor's? Maybe it's time that you attract a new audience by changing the way your website operates. Is your brand message clear enough? Are you allowing for online visitors to make purchases directly from your site? If you're looking to revamp your business' marketing strategy, it needs to be clearly communicated online
Improve Your Search Engine Rankings. Perhaps your business website needs a redesign as far as its content is concerned. Are there enough keywords that relate to your industry that help for your site to be found in search engines? Rewriting the literature found on your site can greatly help with the number of hits that it gets in 2014. Applying new SEO techniques in your new site will help for it to rank higher.
Make It More Visually Appealing. Some websites look boring. And other websites simply look too busy. Does your website fall in either of these two categories? It's important that your site can make a good first impression on first glance. As well, it should be easy to navigate through so that users can find exactly what they're looking for with ease. If your site is poorly designed, visitors will be a lot less likely to return.
MeloTel's Web Design Services team can certainly help you to achieve all of the above reasons to revamp your website in the new year. Contact us at 1-888-MELOTEL to order the web design package that will best meet the needs of your ever-changing brand. Let's work together on communicating to your target audience that, in 2014, your business will be at its best!