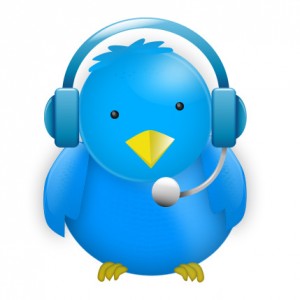 We mentioned in our last blog how much Facebook has helped us, here at MeloTel. It has provided us with one of our best sources of communication with our clients. Of course, we are always encouraging our customers to call us directly at 1-888-MELOTEL. However, Facebook provides us the ability to communicate a single message to a large audience instantly.
Not surprisingly, Twitter works in quite the same way. By now, you should be well aware that the primary difference between Facebook and Twitter is that the latter only allows you to communicate your message within 140 characters. Don't forget, however, that those characters can include links to other places online.
This is why each and every one of our blogs get tweeted. Not the whole blog, mind you, but the link to the blog is always available on our Twitter account. Like Facebook, Twitter allows you to communicate with the masses. This is an important theme that we wish to underline this week.
These days, good customer service isn't just about smiling when someone walks into your store. Most people go online to do virtual browsing to determine whether or not they wish to visit you in person to begin with. So your website should be able to provide online users the ability to peruse through your store – so to speak.
Back to Twitter, the social media monster (in a good way, of course) helps you to send links to your website including any special deals, discounts and events you may have going on. It shows that you are on top of your game, always looking to connect with customers and showcase your brand.
Again, it's important to remember that Twitter isn't all about advertising. Again, like Facebook, Twitter gives you the opportunity to truly communicate in ways that businesses could not before. A phone call allows you to speak to one person at a time. A tweet allows you to respond to thousands in an instant.
You can ask and answer questions regularly, helping you to get a greater grasp on what your customers really want. Feel free to use it as your survey or questionnaire. The more people following you, the more respondents you'll get to your questions. Make them fun and entertaining, by the way. They don't always have to be about your company.
Be sure to follow MeloTel on Twitter and go ahead and like us on Facebook. We'll do our best to practice what we preach and respond to any questions or concerns you have. We know that by doing so in a post or tweet, we'll be answering a question for thousands of followers who may have had the same thing in mind.