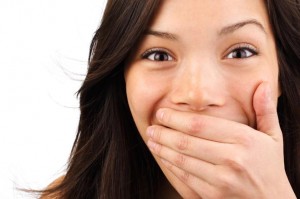 If you're a business owner, the best gift you can give yourself this year is the gift of new customers in the new year. But how can you make sure that happens? It is often said that it is both cheaper and easier to advertise to your current customers than it is to people who haven't done business with you yet.
Earlier this week, we blogged about the importance of wowing your customers through exceptional customer service. This is what will help spread that ever-important word-of-mouth promotion about your business. We also discussed the concept of giving your customers that little extra and offering them something for free.
As we all know, the holiday season is here and the spirit of giving is certainly in the air. So why not think of some ways that you can give things to your customers that won't cost you a thing. We're talking about going over and above the call of duty to put smiles on the faces of each and every client that walks through your door.
Tweets. MeloTel has long lived by the adage that "if you tweet us, then we'll tweet you". How hard is it to tweet someone? It just may be the simplest way to show your gratitude. And, of course, it's completely free to do. People appreciate tweets since they represent a public acknowledgment.
More importantly, your tweets about others are very likely to get retweeted and read by others who may have never heard of your business before. As if it hasn't been made perfectly obvious by now, social media is one of the world's most popular ways to share information. Master your ability to use Twitter to your advantage.
Treats. Treat your customers to special services you wouldn't normally provide. For example, ask your customers if you can help them carry their purchases to their cars. Offer to take larger products to their cars for them. This will go a long way in impressing your clients and making them feel good about your company.
You know what customers could really use during a long day of Christmas shopping? Simple refreshments. If you don't usually have your water cooler accessible to your customers, bring out on to the floor during the holiday rush. This won't cost you a whole lot. But it will be well appreciated.
Obviously, there are countless things you can do to make your clients' days that much brighter. At MeloTel, we have a number of freebies available that we'd be happy to offer you, and not just during the holiday season. Give us a call at 1-888-MELOTEL to learn of the many other ways we can wow you!