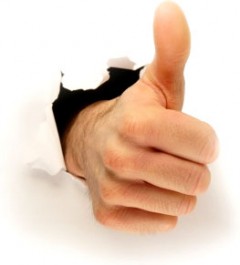 At MeloTel, we pride ourselves in the incomparable products and services that we offer. Constantly working on staying ahead of the curve in this very tech-savvy world of ours, we're happy to know that our VoIP telephone services, website design and so many other features have helped businesses all across Canada grow and prosper exponentially. Building relationships, however, is at the heart of what we do.
We realize that it doesn't matter how great our services are, it's the customer service that helps our company to grow. We focus strongly on developing strong relationships with our clients so that they remain loyal. In other words, we're as much in the "making friends business" as we are in the telecom industry. And this is because we stick by a very strict set of rules. Call them the "MeloTel Rules of Thumb".
The Customer Comes First. We design our products and services around the very specific needs of our clients. In other words, we do all we can to listen to what they have to say. Communication is a two-way street. So when our customers explain their problems, we make it our mission to resolve them through the features we offer. Our customers are the ones who truly call the shots.
Save The Customer Money. At MeloTel, we're very well aware that our clients have choices. And quite often, people tend to work with the big name companies with the expensive commercials on television. Not only to do we outdo their customer service regimens, but we beat their prices hands down. See for yourself. Let us look at your latest phone bill and we'll show you how we can save you money with no obligation to switch providers.
Communicate Regularly. In case you haven't yet noticed, we believe strongly in the power of social media. That's why we keep our Facebook and Twitter accounts quite active. You'll notice that in addition to posting our blogs, we post pictures and other comments to engage our followers and friends. Being a "people's company" means keeping the lines of communication open.
Be Honest With Customers. We're here to help. And we know that it won't help you if we either beat around the bush or just provide you with incorrect information. MeloTel is staffed with a variety of experts in various fields. Somehow, someway, we'll get you the answers to your questions. We're all about solving problems. We're not about to cause you any more than you already have!
Be Accessible To Customers. One of the most popular reasons that our clients have made the switch to MeloTel is because they were dissatisfied with the service they received from their previous providers. And one of the top reasons for the dissatisfaction was inconvenient hours of operation. Many people work from 9 to 5. So if customer service lines are only available during those times, it doesn't make for a very convenient way to get a problem solved.
At MeloTel, we make sure that we have someone available to speak with our clients on weekends and even during the holidays. It's important for us to let our customers know that when they need us, we'll be there for them. This falls directly in line with treating clients like friends, not just numbers. Like any good relationship, the ones we have with our customers promote open communication. Call us anytime at 1-888-MELOTEL.