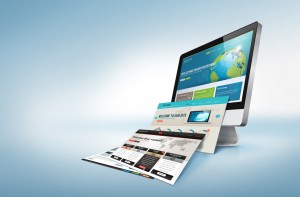 We are SO excited, here at MeloTel! For the past few weeks, we have been hinting at the fact that we are preparing to launch our newly-updated website. And, we finally have a release date. This Friday, August 23rd will mark the official re-launch of MeloTel.com! Although we had intentions of keeping a tight lid on exactly what it will look like, we can provide you with a bit of sneak peek.
In our humble opinion, we have taken our website to a whole new level of professionalism. Meant to convey the ever-changing and ever-growing nature of our company, our website is sleeker and more – dare we say – classier than ever. The layout is a lot cleaner and easier to navigate, making it a breeze for visitors to find the products and services they are looking for.
"This change is not just a change in the way that our website looks as much as it is a core refocusing on our brand, our image and the future of our company, "explains MeloTel President John Meloche, "I consider this revision to our website an example of MeloTel's new perspective of the marketing of our brand." Clearly, John has some pretty big things planned.
But just how big are they? "We have a fresh new perspective because we're going to compete with the big boys," he insists, "To compete with the big boys, we must perform like the big boys." The new MeloTel.com, which will be making its debut this Friday, will undoubtedly be making a big statement. It should go without saying that to be professional, one must look professional.
Your company website is a huge part of the marketing of your brand because it is commonly the first place a prospective customer will check when looking for businesses within your industry. In fact, these days, people tend to go straight to Google before opening up a phone book to search for a business that can meet their needs. And this is often done right on their smart phones.
"I know that's what I do," revealed one of our clients last week, "When I'm searching for something specific, I type it into Google. It beats hitting the mall and looking around for the right store. The way I see it, if your website isn't making a good impression, it's going to be hard to attract new customers. Actually, it'll be hard to attract any customers at all."
The new MeloTel website, by the way, will serve as a sparkling example of the talent of our Web Design Services team. Of course, if you're looking to perform like the big boys of your industry, you may want to contact MeloTel at 1-888-MELOTEL so our team can get started on taking your website to the next level of professionalism. To reiterate, getting new customers has a lot to do with making a strong online impression.
Be sure to check out the brand new MeloTel.com this Friday! And stay tuned to our site over the next couple of days for more sneak peek information about the features of the website. At MeloTel, we're always looking for ways to help our clients make great impressions. What better way to do so than to make a great impression ourselves? We can't wait to launch our new site!