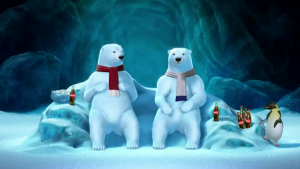 This morning, all of the water cooler talk (or the majority of it, at least) is likely to be about last night's Super Bowl game. With the New York Giants defeating the New England Patriots 21-17, it marked the second time that these two teams have met in the final game of the National Football League season with the same result.
The outcome was no better for the Patriots in 2008 when they lost the Super Bowl to the Giants the first time. The Super Bowl, however, is so much more than a professional football final – as most people know. People from all over the continent usually attend Super Bowl parties, whether they are football fans or not.
They are all fully aware that with so many people getting excited about the big game, it only makes sense to connect with family and friends to take in what is one of the most watched televised events of the year. Halftime, for example, is about as big as the game itself.
This year, pop sensation Madonna, graced the stage for an intense, theatrical performance which also featured the likes of modern-day music sensations, Cee-Lo Green and Nicki Minaj. But as elaborate as this show was, it was not to be upstaged by what most people admit they watch the Super Bowl for – the commercials.
Can you imagine any other television event where people actually look forward to the commercials? Those who are heavily interested in advertising were no doubt paying close attention to this year's ads, which literally cost millions to both make and have aired during the biggest game in the NFL season.
Not surprisingly, the two arch enemies of the soft drink world went at it with major advertising campaigns. The commercials advertising Coca-Cola and Pepsi, however, were interestingly met with derision by some online critics. On a website dedicated to reviewing the Super Bowl ads, the Coke commercial was referred to as "boring" and "lifeless".
The all-computer animated ad featured the polar bear characters that are now synonymous with the soft drink. In comparison to many other ads shown during the Super Bowl (stars like Jerry Seinfeld, Jay Leno, Matthew Broderick and Clint Eastwood all made appearances in car commercials), the Coke ad seemed pretty tame. Watch it HERE.
The Pepsi ad didn't fair much better, according to critics. In fact, the website commented that the ad featuring star musician Elton John "was going to be a 'worst commercial' contender from the moment we laid eyes on it." They felt that the use of John was a poor choice as he wouldn't be able to relate to a young audience. The site was also noted that the concept was a "stinker". Watch it HERE.