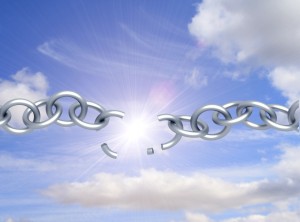 People value their freedom. It's one of the things that make our nation so great. To be free is to be an individual proud of his or her differences. At MeloTel, we recognize that not every customer is the exact same person. Obviously, it's quite the opposite. Different people require different needs. Different business owners require different services. So doesn't it make sense that they are each free to choose what is best for them?
MeloTel offers all of its customers the freedom of choosing between what services they want and which services they do not need. There are no bundle packages that insist upon receiving one service with another. That way, if our customers want to get our Telephone Services but not our Web Design Services, that's totally fine. And they have the freedom to cancel at any time.
There are no contracts and there are no specific commitments required to be a MeloTel client. In fact, our Quality of Service Guarantee assures our customers that they can even cancel within the first thirty days of service and not have to pay a cent for any of it. In other words, we have a 30-day money back guarantee available for any customer who is not satisfied.
In essence, that means all of MeloTel's services are offered on a free trial basis. That gives our new customers the freedom to not only pick and choose what services they need most but also pick and choose which ones they wish to keep or cancel. The way we see it, providing our clients with such freedoms is a surefire way to keep them satisfied. They've even told us as much.
"One of my favourite things about MeloTel is the freedom they give me to cancel whenever I want," reported one of our newer clients, "This tells me that they're not afraid to allow their customers to have trial runs with their services. They are that confident that they will be satisfied. And, to tell you the truth, I can see why. I have been very satisfied with MeloTel's service so I really have no intention of ever cancelling."
"I wish more companies were that confident," offered another MeloTel client, "I feel like the bigger companies just want your business but aren't willing to go out of their way to get it. It's like they just expect it. With you guys, you care about how the customer feels. And as a customer, I feel that when you don't trap your customers into long contracts, it says a lot about your company."
At MeloTel, we don't believe in the long contract. We believe that if the service you receive is truly what it's supposed to be, you won't want to leave anyway. We urge you to peruse through the various services that we have on our website and give us a call to discuss any of the ones that interest you. Remember that you have a 30 day window in which you can try the services out at no cost, if you wish to cancel.
We're sure you won't cancel though. In fact, we're sure that you'll be saving money while getting even better service than what you've been accustomed to. This is the MeloTel way. Providing exceptional service at affordable rates is one of the key reasons we have been able to grow as a leading VoIP company in Canada. Give us a call at 1-888-MELOTEL. It's time to enjoy your freedom!