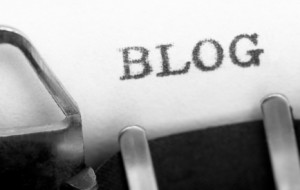 It's no secret that MeloTel thinks very highly of blogging. So much so, that we keep our website regularly updated with blogs so that our website's visitors may be kept constantly up to date with everything taking place with our business and its industry. Not to mention, we feel that we keep things pretty entertaining around here. So why wouldn't you look forward to reading our blogs?
Perhaps, even more importantly, MeloTel offers business owners the benefit of having their own websites updated with great blogs! Our "Bloggers For Hire" section highlights the many talented bloggers that we have on hand to write about the ins-and-outs of your business, in an effort to drive further traffic to your website.
And today, MeloTel is excited to announce that we have some great new blog bundles available! These new packages are designed to increase awareness about your website while making it a lot more cost-effective for you to have it regularly updated. They not only include blog posts but updates to your social networking profiles as well!
We now have three different blog bundles available to cover all of your blogging and social media updating needs. There are also three convenient subscriptions for each bundle that will make it cheaper for all of your important sites to be regularly updated. The first is the UNO POST package.
This will allow for you to have one blog post on your website that will include a high-resolution image, four tags and two links – all features known to help increase your presence in search engines. A great deal at just $30 per blog, you may also get the UNO POST SUBSCRIPTION which will provide you with five daily blogs per week at $145 per week.
MeloTel has now also added the UNO CLASSIFIED package to our blogging bundles. This provides you with a one Craigslist or Kajiji post for just $10. The UNO CLASSIFIED SUBSCRIPTION, however, will get you daily posts on Craigslist and Kajiji for $45 per week.
The UNO SOCIAL feature provides you with one Twitter, Facebook and LinkedIn update for $10 while the TOTAL POST package will get you a combination of the UNO POST , UNO CLASSIFIED and UNO SOCIAL deals. That's one blog and one post to Craigslist or Kajiji and one update to Facebook, Twitter and LinkedIn! All of this for just $50!
Your best bet, however, may be to take advantage of the TOTAL POST SUBSCRIPTION bundle. As the name suggests, this gives you the total package! You'll get daily blog posts with all the fixings, daily Craigslist and Kajiji posts and daily Facebook, Twitter and LinkedIn updates! The cost for this package is $190 per week!
Be sure to check out our "Bloggers For Hire" section of our website or call 1-888-MELOTEL for more information.