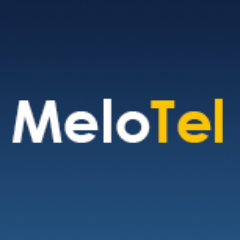 When MeloTel started, we promoted the business as a telephone company. Boy, have we come a long way! Perhaps, we didn't realize this in the early days, but business owners naturally need more than just phones to operate their businesses. That isn't taking anything away from the phone, mind you. Especially considering that MeloTel is one of Canada's leading innovators of VoIP technology, we still do love our phones.
But businesses need a lot more features in order to operate. And as a result, MeloTel has grown into a one-stop all-you-need shop for business owners all over Canada. We now proudly regard our company as a national leader in providing both Hosted and Professional Services. And just in case you needed a bit of a reminder, we'd like to clarify what those services are.
Business Telephone Services. We told you that we're still all about our phones, right? Topping our list of Hosted Services is our incredible VoIP telephone packages that offer a variety of features. One of the greatest things about our plans is that they can be experienced without having to make huge investments. At MeloTel, we strive to save our customers money.
Short Message Service Marketing. Also under the heading of Hosted Services is our very own little version of Twitter. With SMS, our clients can communicate with their customers in a personal and non-intrusive manner – all through one message. Short Message Services allow our clients to send time sensitive alerts to their mobile subscribers – a great way to increase traffic and conversion rates.
Website Hosting and Email Hosting. Your company needs a website. Our company can host it for you. In addition to that, we can also host your emails as we use a high performance world class network that is housed in a state-of-the-art date centre. Our plans also require no commitments whatsoever. All clients have the freedom to cancel at anytime.
Website Design & Development. MeloTel also designs websites, as you may know. Falling under the heading of Professional Services, our Web Design team is made up of top-notch graphic designers and programmers who can make everything from simple brochure web pages to fully functioning shopping cart systems. Does your current site need an upgrade? Trust MeloTel to spruce things up a bit.
Copywriting & Creative Services. Let us do your blogging for you! Our team of bloggers is made up of some very creative individuals with great knacks for the written word. A regularly updated blog encourages greater traffic to your site. It keeps your clients in the know and involved in the conversation. It also increases the number of hits that people will get when researching your industry in search engines.
Voice Over Talent & Narration. As we've blogged about recently, the MeloTel Team proudly includes actors, singers, songwriters and musicians. Whether you need a dry voice over for a radio spot, a friendly voice as your outgoing phone message or a boisterous burst of energy for a company jingle, our team can get the job done right! For this and any other service, give us a call at 1-888-MELOTEL.