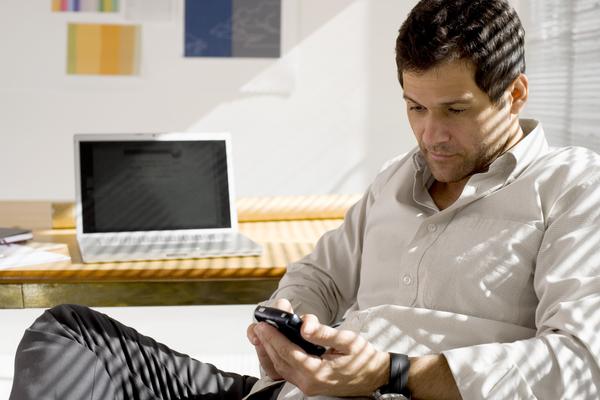 This week, the MeloTel Blog has been focusing on our company's bread and butter: our Hosted Phone System. Our company's humble beginnings saw us simply as a telephone company. And, although MeloTel provides business owners with so many amazing services and features, we haven't forgotten our expertise in the field of communication over the cloud.
Our Telephone Features help you to run your business smoother. Convenience, functionality and affordability have all been taken into great consideration during the conception of these features. Be sure to give us a call at 1-888-MELOTEL to begin taking advantage of these features today! But allow us to give you a few more reasons why you should switch to MeloTel.
Company Directory, Dial By Name. This feature allows your customers to easily connect to a member of your staff. If all they know is the name of the person they are looking for, MeloTel makes it easy. A caller simply dials a few characters in the first or last name of the person trying to be reached, and the system then helps the caller to find the correct user, automatically routing the call accordingly.
Call Routing. The MeloTel system ensures that you can filter your incoming calls with Caller ID. You'll also be able to see the status of the user and the time of the call. The call routing system also uses rules that perform a number of predefined actions such as hanging up or transferring the call to certain destinations that are either on or off of the network.
Music On Hold. What's a phone call to a professional establishment without hold music, right? At MeloTel, we allow you to customize your music to suit your brand. Feel free to incorporate your favourite music or a pre-recorded message that advertises your company's special deals. At MeloTel, our Voice Talent Production team can even create an original jingle for your brand!
Out of Office Options. This awesome feature allows you to truly plan ahead. After all, you won't always be available to answer every call – no matter how convenient MeloTel makes things for you. And you deserve a break, now and then, don't you? This option allows you to create some predefined actions for certain dates. So if your business is closed by 6pm or if you are on holiday, this feature lets your callers know.
The MeloTel VoIP Panel. It doesn't matter where you are in the world, our interface allows you to have a secure and easily accessible way to manage, customize and configure just about everything. You can change voicemail passwords, setup calling rules and listen to your call recordings while you're on vacation, just as easily as if you were in the office.
Mobile and Conferencing. Schedule multiple conferences using a conference number or dial internally within your network. Whether you are in the office or out on the road, you can either create or join existing conferences using public phone numbers. Your customers can also join conferences easily by dialing a phone number that you have assigned for this purpose.