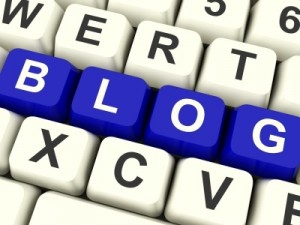 In case you haven't noticed, we enjoy blogging, here at MeloTel. Sure, it gives us an opportunity to communicate detailed information about our products and services to our customers. But, it also allows us to reach out in a more personal way. Blogs provide our company with a voice – in written form, of course. It encourages conversation and gets people talking.
And we've known this for years. This is why, in addition to blogging for our own website, we blog for numerous company websites across Canada. MeloTel's Bloggers For Hire can get people talking about your business. Blogging is a type of advertising that works in ways that standard marketing campaigns cannot. As mentioned, it gets people talking.
Why? Blogs are often opinion pieces – not just sources of news. So it invokes readers to leave comments about their own opinions. This is why each and every one of our blogs are posted to both our Facebook and Twitter profiles. This allows our readers to respond to our blogs and ask questions using either social media source. By responding to these questions, our blogs have allowed us to create an open forum.
This forum helps us to engage our customers in ways that show them that we're listening. And we certainly take their feedback into account. This is exactly how we have come to develop so many new products and services, here at MeloTel. Acting upon the news about what our clients want, we find new ways to make them happy.
And you can too! Blogs, by the way, not only help you to engage more directly with your customers but they increase traffic to your website as well. Many times, we will blog about current events or other important goings-on in society. When people type in key words relating to these topics in search engines, it increases the likelihood of your website popping up.
"It simply makes you more relevant," says our Editor-In-Chief Daniel Faraldo, "Your blogs keep your website fresh, showing your clients and would-be customers that you are on top of your game. It's not enough to just advertise anymore. With the advent and popularity of social media, it's important to reach out and communicate on a regular basis. Blogs help you to do that."
"It's worked for me," mentioned one of our clients, "My clinic has been getting a lot more calls since I started blogging about a year ago. It gives people more reasons to visit my website on a regular basis. The blogs also encourage people to call in and ask for more information, so they work wonders in that way. I also like being informative and educational. My blogs are written in that way."
As with our Voice Talent Production team, our bloggers can provide your company with the voice of your choice. Would you like your blogs to be funny anecdotes or informative news pieces? Is it important to follow along and provide opinions on current events or be more inviting commercials for your services? You can have any or all of the above! Call 1-888-MELOTEL for more information and to secure the blogger of your choice.