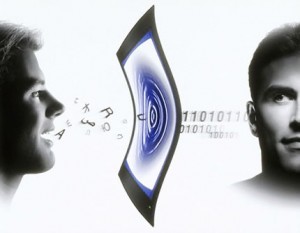 As you may have already guessed, MeloTel prides itself on being more than just an average telephone company. We're also a leading Business VoIP Service Provider. As such, we can offer a range of incredible services that you can't find anywhere else. Sorry…what was that you said? What is "VoIP"?
Well, if you're not aware of what exactly what VoIP is, don't worry…you're not alone! VoIP is actually an acronym that stands for Voice over Internet Protocol. Essentially, it represents a family of communications services that take place over the internet – as the name describes.
For example, receiving your voice mails or faxes online is an example of VoIP services. At MeloTel, we like to refer to it as the "cloud" – as you may remember from a previous blog. The MeloTel Cloud proudly offers just about every feature that this technology has to offer.
Our services, by the way, are perfectly suitable for whatever type of business you may own, no matter the size. Let's suppose you're an independent entrepreneur and you need to set up your home office. MeloTel's digital phone services are ideal for the home office professional.
Not only can we have you set up at home to communicate with your clients across the world, but we can do so in a way that is affordable for you. Perhaps, you're a business owner who does need to set up a traditional office though. MeloTel will happily set you up so that you never miss a sales call.
Provide optimum service to your clients by getting anywhere between 3 to 20 phones set up in your office space. You will have the technology in place to monitor all phone lines and ensure that your office is running smoothly. But, what if you have a remote office? Does your position as business owner require you to do a bit of traveling?
MeloTel offers free branch to branch calling so that you can get in touch with your clients no matter where you are in the world. And remember, with a computer, all of the services that we have available are available to you! The internet truly is the way of the future. And MeloTel can ensure that you're there now!