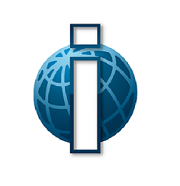 Welcome to the MeloTel Blog's first-ever "Client Spotlight"! A few weeks ago, we excitedly blogged about the fact that we would be starting this new initiative to highlight the great work being done by some of our favourite clients. And we couldn't be happier to shine some light the way of Toronto-based Imprezzio Marketing. This week, we had the pleasure of speaking with Imprezzio Marketing's Support Team Manager, Colan Nielsen to get some insight into what this great company is all about.
"Imprezzio Marketing is dedicated to helping small to medium-sized businesses with their online presence," informed Colan, "We're fully dedicated to a wide spectrum of online marketing initiatives. It ranges from actual website design and creation to local search engine optimization. Another big portion of it is managing sponsors' advertising accounts on Google, Bing and Yahoo."
Founded in 2009, Imprezzio Marketing has been working with MeloTel since February of 2011. Utilizing MeloTel's Commercial Phone Services, Imprezzio Marketing has found that the VoIP-based service has worked wonders in the way they are able to communicate with their clients.
"MeloTel's phone services provide our bread and butter because we do a lot of outbound sales," explained Colan, "Of course, we need to be communicating with our clients on a daily basis, so we really rely on the phone services that we have. It's essential to our existence being able to have them operating smoothly and allowing us to communicate with our clients on a daily basis."
For Imprezzio Marketing, conducting business over the cloud is especially important considering that the majority of their clients are based in the United States. Generally speaking, regular phone calls made to locations south of the border would drum up quite the long distance phone bill. Thankfully, working with MeloTel has helped greatly with Imprezzio's Marketing's bottom line.
"We're on the phone from the time the office opens to the time the office closes, speaking with clients or potential clients in the United States," Colan noted, "Obviously, under normal circumstances, this is a huge expense for any business. But working with a company like MeloTel, it's allowed us to have that expense worked into the budget in a way that really works for us, so that it's not a huge burden."
Of course, it's not only important to MeloTel that our clients receive exceptional products and services. It's the customer service that we continually herald as the true identity of our brand. But how does Imprezzio Marketing feel about the level of service that they have received from MeloTel?
"It's fantastic!" insisted Colan, "Top-notch. From my observation, whenever there has been issues with the phone lines and the sales manager has needed to get in touch with MeloTel, the problem has been sorted out very fast and efficiently. We're never left hanging for any extended period of time. We feel like we're considered a priority." So is there really a difference between working with MeloTel over one of the bigger telecom companies after all?
Colan sure thinks so. "Say there's an issue where we have to contact MeloTel and have it solved," he offered, "The kind of mentality we have going into dealing with that versus dealing with one of the large companies, it's like night and day. With the big companies, it takes half an hour just to talk to someone versus having to deal with MeloTel where it's instantaneous. You feel like a V.I.P."
At MeloTel, we're thrilled to call Imprezzio Marketing one of our V.I.P.'s! Be sure to check out their website, find and like them on Facebook and give them a call at 1-866-430-0457 to learn more about the incredible services that they can provide for your company!