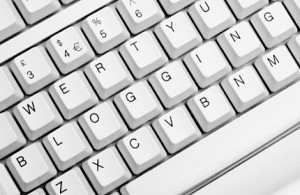 In yesterday's blog, we revisited the topic of blogging and using social media. By now, it's no surprise that this tag-team works as a very useful marketing tool for businesses all over the world. At MeloTel, we specialize in writing unique, easy-to-read and informative blogs for numerous business websites across Canada.
So how can MeloTel help you? Check out our "Bloggers For Hire" section of our website to learn more about how our talented writing staff can both write your business blogs and update your social media pages for you. But why is doing so such an important part of promoting your business?
According to social media consultant, John Young, it's important to keep your clients in the know in order to keep your business in the game – so to speak. Yesterday, we reviewed one of his own blogs to further the point that regular blogging and social networking work as a marketing tandem that cannot be overlooked.
Blogs Last Longer. Facebook and Twitter function as "what have you done for me lately" sources of information. Young points out that with each update on each of these websites, older posts are moved down to make space for new posts. Sometimes searching for these posts can be a bit time consuming.
Blogging, on the other hand, allows for your website to develop archives that make your content easy to locate no matter how old the posts get. That way, when there is a particular article that grabs the attention of your target audience, they may go back to it at any time through a simple search on your site.
Blog Posts Can Be Shared On Social Media Networks. According to Young, a recent Hubspot survey found that "62 percent of respondents view blogging as critical for business." So it's no surprise that businesses are posting them regularly to both their main websites and social media pages. Obviously, Facebook and Twitter are great ways to spread the word.
Blogs Spread Your Ideas. Writes Young: "Blogs help spread your ideas.A well-established blog can help influence an audience. It can get people talking. When they start conversations, chances are they're going to do it online –on Facebook, Twitter, YouTube, or their own blog. Get the buzz going –that's how the best social media campaigns do it."
To learn more about the wonders of blogging, and more specifically how MeloTel can begin blogging for you, contact us at 1-888-MELOTEL. We'd love to offer you the fantastic opportunity of building your brand by increasing its online presence. Blogging truly does bring you bigger business!