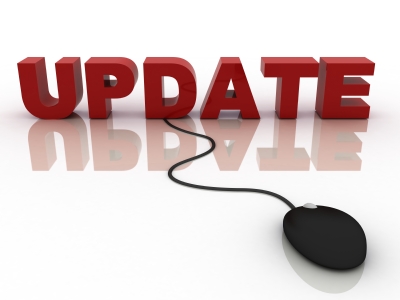 We live in a fast-paced world. We are constantly on the go. We tend to tackle more than one thing at one time. And thankfully, advances in technology have enabled us to take on these many tasks. Our smart phones, for example, are essentially tiny little computers that we carry around with us in our pockets. Calling, texting, emailing, tweeting and so much more can be done on one little device.
In fact, these days, it's hard to have face to face conversations with people without having them pull out their phones to check on messages. Basically, we are a busy society. We are overloaded with information and apparently, we still can't seem to get enough of it. The thing is, people enjoy getting information quickly. They want no-hassle solutions to their basic questions.
So what to do when you're curious about an upcoming movie coming out? Pull out your phone, type the title into Google and information pops up within seconds. Has it become clear how absolutely mandatory it is for your business to have a strong and intriguing online presence? If you see yourself as a leader in your industry, it means a lot more than offering your customers top-quality products and services.
It also means having a top-quality website. You need functionality and user-friendly layouts that will entice consumers to buy from your business. Being able to sell your products online in this day and age is practically a must. But, if your business encourages people to visit its physical location – as most do – it's just as important to have a website that will invite them in.
Shoppers do their browsing online. Price comparisons, attaining product information, discovering store locations and business hours, making direct purchases – these are all activities that people engage in online, long before they leave their homes to do some shopping. The bottom line is that you need to ensure that your website is an easy-to-use tool that encourages customers to buy from you.
If your website is not regularly updated, it will present problems. Being online shows that you are active. It practically means being alive. It means keeping your hand on the pulse of the buying public. You don't watch the exact same episode of your favourite show every day. So why would even your most loyal customers keep visiting your website if it doesn't change up constantly?
MeloTel offers small business owners solutions where they may be experiencing trouble adapting to our ever-changing tech-savvy world. You're busy. You can't be expected to make changes to your website each and every day. Make that our job. Our Affordable Website Maintenance Plans put our highly-skilled and dedicated staff to the task of maintaining your site to generate more business for you online.
There are three levels to choose from. All of them keep in mind your need to not exceed your budget while giving your company website the personal attention it needs. It's time to grow your customer base by attracting more customers via the internet. To get started, simply give us a call at 1-888-MELOTEL. We'll be sure to get you the right maintenance plan to build your brand!