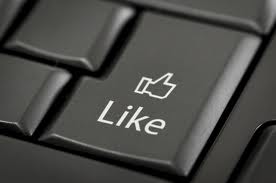 Not long ago, we here at MeloTel were pushing hard to increase the number of followers we had on our Twitter page. Well, it's just a few short months later, and our profile can brag about having over 4000 followers! So, we figured that if we can get that many good people following our tweets, we must be well "liked"!
With that being said, we feel it's time to pump up the number of "likes" we have on our Facebook profile. This initiative shouldn't be all that hard. As of the writing of this blog, the MeloTel Facebook page is sitting at 1,596 likes! That's a mere 404 likes away from our goal of reaching 2000!
2000 is a nice round number, right? And since we have more than double that amount of Twitter followers, we figure it can't be that hard to increase our popularity on Facebook. So here lies our dilemma. How do we get more people to like us? After all, we feel that we are a pretty likeable company.
Just ask our awesome clients what they think of MeloTel. Over the past couple of weeks, you will have noticed how much we have dedicated our blogs to the concept of customer satisfaction. No one knows better than us that a company really doesn't exist without its customers. So why wouldn't we go to great lengths to satisfy them?
In one of our blogs from last week, we highlighted MeloTel's money back guarantee. We stand behind all of our products and services and are so confident that they will live up to expectations that we will fully reimburse our clients if they are unsatisfied within 30 days of the original purchase. You've got to like that!
But, then again, what's with all this "purchase" talk? Just a week before we posted that blog, we discussed the many freebies that MeloTel offers. Now how many companies do you know about that go around promoting giving away things for free? At MeloTel, we have some great free add-on features for your telephone and internet services
But, in addition to that, we are also willing to throw out some free voice ads to our most innovative customers! That's right! Our amazing Voice Talent Production department is looking for some unique scripts that we feel can add to our portfolio. If you have some voice over copy that you would like us to record for you, we may just be able to hook you up!
Are you "liking" us yet? Usually, our blogs run through a long list of things that MeloTel would be happy to do for you. But today, we'd like to humbly ask you to help us widen the reach of our company by visiting us on Facebook. It only takes a second. Log on and click "like" and you're done! We thank you for helping us on our quest to get to 2000!