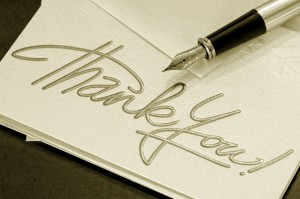 Happy Labour Day Canada! We hope you're enjoying the long weekend, even though it's the one that pretty much signifies the end of summer. With that said, we here at MeloTel would like to take today's blog as an opportunity to thank all of our great clients who make our jobs not so laborious after all.
One way that we thank our customers is by treating them all with an equal amount of care and concern. There is no one customer necessarily more important than the other, as we consider the needs of all our clients to be top priorities. Our customers come first, no matter who they are. We will do everything in our power to answer their concerns and make them happy.
Not all companies can promise that. We know from experience. Just to share a little personal story from earlier today, our lead blogger put in a call to his cable company because of a special promotion he was told about from a friend. His friend, an employee of this company, insisted that this promotion was good for the next two months.
However, after making the phone call, our blogger was told that the promotion was good "for new customers" only. Huh? Way to make your current customers feel valued! Have you seen that bank commercial where a kid walks into a room and is offered ice cream, while the kid who was already in the room had to sit and watch?
"It's just for new people" says the ice cream salesman when the "older" kid asks for ice cream. At MeloTel, we guarantee that all of our customers, whether new or old, will have access to any and all of the services we offer. This is just one of the ways we thank our customers.
There are, of course, many other ways to show your appreciation. FastCompany.com lists a few suggestions. Retailers may wish to send customers a thank you card after making a large purchase. They are truly meaningful, especially if they are hand written. These "thank you" cards are rare, so you will stand out if you make it a point to send them out.
Surprise your customers with free gifts or discounts. In these cases, you want to "refrain from congratulating your customers for being loyal with yet another sales pitch. Just send the gift." This will put smiles on their faces every time. Speaking of which, it's important to also "put a person with a nice smile and a good attitude in your customer facing roles."
This is something we insist upon here at MeloTel as we know that our customers can hear smiles over the phone! Finally, we are always open to customer suggestions. And as FastCompany.com mentions, it's important to tell your customers just how you have implemented their suggestions. We hope that you implement ours!