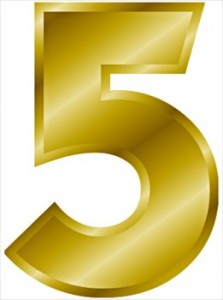 By now, it should come as no surprise that MeloTel thrives on making itself known as a company that provides incomparable customer service. They way we figure it, if we cannot please our customers each and every time they are in communication with us, it doesn't matter how fantastic our products are.
Naturally, we feel that it is of paramount importance to keep our customers satisfied. So we do what it takes to provide them with exactly what it is they need. We found an article on StartupNation.com that seems to agree wholeheartedly with us. And at the risk of coming off like a radio station with yet another countdown, we'd like to go through our top five ways to keep customers satisfied!
The first way, according to StartupNation.com is to have knowledgeable and available staff. The site writes that "customers place a high value on accurate information and want to be served by employees who know the product inside and out." This is why MeloTel ensures that every time our customers speak to one of our representatives, they are speaking to a friendly and informative individual.
We know that it is important that you feel confident that you are dealing with someone who can handle your concern at the first point of contact. As well, you'll want to be greeted by someone who puts you at ease and sounds as if they have a "smile" in his or her voice. This leads us to the second way to please customers in our top five list.
Having friendly people on your staff is also a key to customer satisfaction, according to StartupNation.com. They write that "customers not only want product-savvy sales people, they want them to be friendly and courteous. Your staff should value each customer more than any individual sale."
"Good value" comes in at number three. At MeloTel, we make sure that the price you are paying comes off as a steal by the time you realize how valuable the product or service is. Running a small business ourselves, we know the importance of getting good value out of the money you are spending.
Convenience is also a factor. If your store is well organized and attractively displayed, then items will be easy to find. Customers love this. This happens to be a contributing factor to MeloTel's overhaul of its website recently. We wanted to make sure that you could get to exactly where you needed to be with a simple click of your mouse.
Finally, a "fast finish" rounds out the "top five ways to keep customers satisfied" list. According to StartupNation.com, "While customers are in the process of deciding to buy or not, they are proceeding on your time…But once the buying decision is made, get out of their way because now you are working on their time, and they want to complete the transaction and be on their way as quickly as possible."