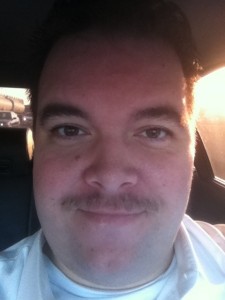 With each November comes the unofficial changing of the season in the business world. All of a sudden, fall transforms into the holiday shopping rush – practically the day right after Halloween. However, November also marks another very special occasion. With each year, the eleventh month is becoming more popularly known as "Movember" – the moustache-growing month!
An initiative created by The Movember Foundation in 2004, the objective of Movember is to have men grow moustaches as part of a month-long charitable campaign. The Movember Canada website explains that the foundation uses the money that is raised throughout the newly-named month to fund two different programs.
The first is "an awareness and education program that significantly increases the understanding and reduces the stigmas of the health risks that men face." And the second is Movember's Global Action Plan. This program works to accelerate key outcomes in prostate cancer research by facilitating global research collaboration projects. Worthy causes indeed!
And this is very much the feeling of MeloTel's President John Meloche, who will be taking part in his first Movember campaign this year! As you can see from the photo used for today's blog, John's new stache is well underway. Motivated to help spread awareness about men's health, John is kindly asking that you support his Movember initiative.
And he's made it very easy for you to do so! Having set up his very own profile on the Movember Canada website, John may receive your donations with the simple click of a button. Right under John's profile picture is a "Donate To Me" link. Click on that to be taken to a page to enter your name and email address.
If you wish, you may keep your donation anonymous. You may also choose to either receive or not receive Movember updates directly to your email account. You will then be taken to a page that will offer you payment options for your kind donation. Finally, you will be asked to confirm your payment information before processing it.
The entire process will take less than a minute. But your donation will certainly be helping many people for generations to come. With this year marking John's first Movember campaign, our always-competitive MeloTel President would love to make a very successful run at improving men's health while growing that moustache of his.
Therefore, he thanks you in advance for your support and asks that you spread the word about Movember, visiting his Movember Canada profile as many times as you would like all month long to donate! It's a great cause without the great cost.