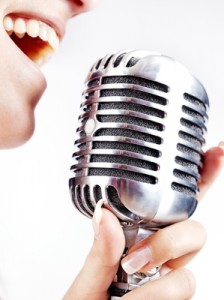 It's the most wonderful time of the year! At least, that's how the song lyrics go. And many people feel exactly the same. At MeloTel, we definitely employ our fair share of holiday season-lovers. It's hard not to come into work with a smile these days. The wonderment of the holiday season is already in the air. Here's hoping you can say the same at your business.
No doubt, you're already taking measures to put smiles on the faces of both your customers and employees alike. As you likely know, a happy staff is a productive staff. And happy customers are often loyal customers. So it pays to keeps those smiles wide and bright. One of the many ways you can do that is through simple holiday greetings. Of course, in-person ones are the best.
Be sure to extend your warm wishes to all of your customers when you are given the opportunity to speak to them face to face. But what can you do to spread around holiday cheer when you aren't able to greet customers personally? Well, as you know, MeloTel is a leader in the whole communications game. Whether over the phone, or over the cloud, we know a thing or two about communicating.
So how about hiring our Voice Talent Production team to do some very unique communicating for you? Our group consists of very talented singers, rappers, actors and songwriters. Whether you are looking for a snappy holiday jingle to put on a CD or simply a warm holiday outgoing message for customers to hear when they call you after hours, we got you covered!
For an example of the type of holiday spirit-inducing fun our Voice Talent Production team is capable of, have a listen to Uncle John's Holiday Hits 2012. Together with team manager, Nadia Luna, MeloTel President John Meloche recorded and released this compilation of Christmas carols one year ago. An amazing example of the output our team has produced, it certainly boosted the holiday spirits of all who heard it.
Feel free to download the entire project for free! The project our Voice Talent Production team puts together for you certainly doesn't have to be that extensive. Perhaps, you need some unique holiday hold music that also serves to advertise your latest products, services and special events. The team can work with you on concocting the perfect script to get your point across quickly and effectively.
And all with a dose of holiday cheer that may help make the difference between a happy and an indifferent customer! Customers do notice, in case you weren't aware, whether or not you are paying attention to the holiday season. For many, it's important that their experiences are pleasant ones during this time of year. Getting people in the holiday mood only serves to earn your company more business.
Contact MeloTel at 1-888-MELOTEL and let us know how our Voice Talent Production team can help inject a little bit of holiday cheer into the way you communicate with your customers. As always, it's our job to make our customers' lives easier. But the best way for us to do that is to help you make the lives of your customers happy. We look forward to helping you do that soon.