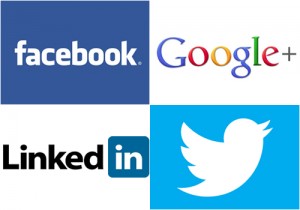 There are a lot of ways to describe what we do here at MeloTel. Yes, we proudly provide VoIP Telephone Services as well as Voiceover Talent, Website Domain Hosting and even Blogging. But, at the end of the day, we know that as great as all of those services are, they wouldn't mean a whole lot if we didn't provide the type of customer service that made our clients happy.
Yesterday, we allowed our very own customers to do the talking as we relayed some of their kindest words in our MeloTel Blog. If it is one thing that we've learned over the years, it is that listening to your customers truly pays dividends. And we also know that if we didn't provide numerous ways for our customers to keep in touch with us, it would be harder to listen to them! Here are several ways to find us:
Twitter. We always champion the use of social networking websites such as Twitter. Naturally, this social media juggernaut allows for millions of people to quickly communicate with each other each and every day. We use our own profile to post our blogs but also pose and answer questions that help foster conversations between our clients.
Facebook. Just like Twitter, Facebook allows us to post links to our blogs, in addition to pictures and other comments that elicit responses. But Facebook, of course, allows for more than 140 characters and offers us the ability to set up groups to further encourage interaction between our company and its many great clients.
Yellow Pages. In case you didn't know, we are listed in the ever-popular Yellow Pages. The online version tends to be more popular than the large, bulky and heavy printed version these days. Perhaps, that is because it not only provides you with our phone number and address but directions to our head office as well.
Google+. Our president, John Meloche also happens to have a Google+ profile set up. This page also works similarly to a Facebook or Twitter profile in that it showcases comments and questions that John either poses or answers. In addition, the page also allows for the posting of photos and videos which can be helpful tools in fostering more personal connections with clients.
LinkedIn. And let's not forget LinkedIn! Predominantly used as an online business card to connect business professionals, this social media site helps to join over 175 million professionals who wish to share "connections, ideas, and opportunities." And like other social networking avenues, LinkedIn is completely free to join!
With so many ways to keep connected, we feel confident that we will be able to quickly keep our customers in-the-know. We know that this helps to keep them happy. Don't forget, you can always use the "Live Chat" feature on our website during business hours to speak to a representative right away. And we are only too happy to take your phone calls as well. You know the number! 1-888-MELOTEL.