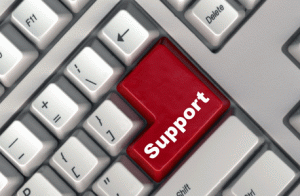 There's only three days left to support MeloTel President, John Meloche in his quest to raise money for Movember. Please visit John's Movember profile to donate today! It's super easy and it practically takes no time to do. Just a few short steps and you're on your way to supporting John in his bid to end prostate cancer among other health issues affecting men.
Support, of course, is always an important thing. After all, how many businesses have gotten off the ground with only one person working towards the goal of launching the business? It often requires a strong team and an even stronger sense of teamwork. Focus on this concept is one of the very reasons that MeloTel was even founded.
Recognizing that the future of telecommunications lay in VoIP services, John Meloche took to launching his very own business to specialize in such features. A technical wizard in his own right, John's idea was to help business owners connect with the world in faster and easier ways than ever before.
Since MeloTel's inception, the company has proudly supported numerous business owners in their quests to build call centres and set up fully-functional offices. These offices, equipped with MeloTel's unique VoIP services and telephone products have done wonders for their owners who were unable to find features of equal value from other carriers.
The creation of the "MeloTel Cloud" has made it even easier for our clients to communicate with their customers. Not to mention, it allows for business owners to monitor the production levels of their staff and offer helpful feedback and tips to strengthen their sales teams.
Supporting entrepreneurs through our VoIP services is just one way that John's dream of growing Canadian businesses is taking shape. MeloTel, as we now know it, is a multi-leveled production company – if you will. Specializing in Voice Talent Production, Business Logo Design and Branded Promo Products among other great features, MeloTel has become a one-stop support shop.
As John himself has communicated in his "President's Message", "MeloTel is servicing businesses and franchises with that philosophy. This ensures you have the qualified experience to back your company's best interests anywhere in Canada and beyond." As always, we look forward to speaking with you soon on how we may provide your company with the support that it needs.
We're only a phone call away. Call 1-888-MELOTEL today!