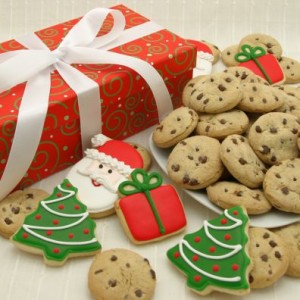 It's no secret that we love to spread the Christmas cheer around, here at MeloTel. Leading the charge, as always, is company president, John Meloche. He doesn't make it very easy to compete with his brand of holiday spirit though. How exactly do you compete with a Christmas album? Uncle John's Holiday Hits is quite the ode to the holidays.
But even if singing isn't your thing, it doesn't mean that you can't keep both your staff and your clients cheerful as we head into the final stretch towards the official start of the holidays. Many companies will be shutting down until the new year starting this weekend. The MeloTel offices, in fact, will be celebrating the holidays between December 23rd and January 3rd.
However, we WILL be responding to any emergency-related concerns that our clients may have throughout the holidays, so please continue to feel free to contact us at 1-888-MELOTEL if necessary. But until the holidays start, there is still work to be done. And spreading holiday cheer is a big part of your job!
Naturally, one of the main ways to spread the spirit of the holidays is through your show of appreciation. With the year coming to a close, it is the appropriate time to consider thanking your staff members for the wonderful job they have done throughout the year. As well, expressing gratitude to the clients who have supported your business is another ideal way to make holidays happier.
We are not the only company that thinks so. Last week, on Minnesota-based company, Vivid Image's website, Jackie Kaufenberg wrote of the various ways that business owners can spread Christmas cheer. One of the most significant methods listed was the whole idea of giving. Makes perfect sense, doesn't it?
Since Christmas is about giving, maybe one of the best ways to instill the spirit of the season in others is to donate to charity. Kaufenberg suggests that encouraging your staff to donate as a group may provide a nice substitute to the traditional mailing or handing out of holiday cards.
She writes that "whether you choose to give as a company or match employee donations, or give anonymously or share the news, the end result is equally awesome." There are also many ways to say "thank you" to your customers before the holidays kick off. In our next blog, we'll outline a few ways that you can spread the joy of the Christmas season with your clients.