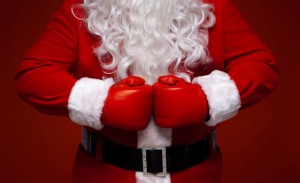 So…did you get to participate in one of the wildest shopping days of the year yesterday? Boxing Day – as it is known in Canada – is essentially the post-Christmas equivalent of Black Friday. With prices dropping to their lowest of the year, items are sold at rapid speeds as the malls become more crowded than ever.
Depending on who you are, Boxing Day is either the best or worst day of the year to shop. If you're anything like MeloTel President, John Meloche, you will have stayed as far away from a shopping centre as possible yesterday. Malls were jam-packed with shoppers looking to take advantage of bargain basement prices on today's most popular items.
John, who recently published a National Post article about online shopping, much prefers to avoid the craziness of the bargain hunters cramming into stores and creating seemingly endless lineups at the cashiers. For others, Boxing Day presents the perfect opportunity to save money, regardless of the inconvenience that may come with it.
"I have a friend who lined up outside of a Future Shop in Ajax at 1 a.m.," revealed Andrew Brian, a friend of the MeloTel staff, "The store opened at six in the morning and he was the 15th person in line. I met up with him at about 4 or so. And it was well worth it. I ended up getting a new laptop computer for about a grand, regular price $1600!"
"And that's not all!," Andrew continued, "Another of our friends ended up buying four different flat-screen TVs for just under two grand and not one of them was smaller than 40 inches! She would have regularly paid double that amount! Trust me, I plan on Boxing Day shopping next year too!"
Sure, the savings may be significant. But ironically, saving money comes at a price. "We saw some fights," admits Andrew, "People were cramming to get into line to be the first to get to certain things and it got a bit crazy. We even saw a few arrests as there were police at the store early in the morning to try to keep things calm."
On The Toronto Sun's website yesterday, Kevin Connor wrote that customers were attempting to sell their parking spaces at Yorkdale Mall in Toronto! He writes that some shoppers chose to simply park on neighboring residential streets to then make a twenty minute walk to the mall.
More than 100,000 shoppers made their way to Yorkdale yesterday. A busy Saturday, reveals Connor, usually sees about 75,000 visitors. Every shopping mall in Toronto seemed to be packed yesterday. If you took part in Boxing Day shopping, we certainly hope that you came away with the items and the bargains you were looking for…safely!