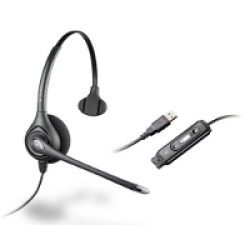 All week long, MeloTel has been celebrating our host of brand new features that have been added to the seemingly ever-growing list of services we offer. Our blogs this week have showcased the fact that we now design custom logos for businesses as well as offer amazing promotional gifts to help you promote those businesses of yours.
As a leading provider of VoIP telephone services in Canada, we are well versed in the VoIP phone equipment game. As a result, MeloTel is happy to announce that we now also supply of a variety of items that will assist your business with all of its VoIP needs. Consider MeloTel your one stop shop for phone equipment!
If you visit the brand new MeloTel Supply page on our website, you'll notice an array of awesome items that you'll need to help run your office efficiently. When you order with MeloTel, you'll no longer have to worry about import charges or waiting long periods of time to get the items you need for your company.
We have some great headsets to choose from including the SupraPlus Wideband USB Headset. Essential for your VoIP needs in the office, this top-of-the-line headset will provide you with crystal clear conversations, which are especially important during conference calls. Not to mention, it allows for improved privacy when checking out your voicemail.
If you're not necessarily looking to go too high-end, the Jabra GN2000 CIPC USB computer headset is an ideal choice. This headset also allows users to get a true wideband sound while offering a noise-canceling microphone that enables communication free of any unwanted background noise.
For smaller businesses, or those who need a large number of headsets for their call centre employees, the Generic USB Headset will work perfectly for you. Equipped with high quality speakers for clear sound and a full cap design to reduce noise, these headphones will keep your call centre running smoothly.
There are a number of other items in the new MeloTel Supply store other than headsets. We are excited to offer these items to our customers knowing that providing them with a full range of products and services will help keep their businesses in tip-top shape. We look forward to connecting with you soon. Happy shopping!